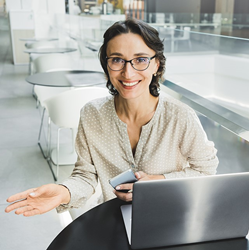 With the data explosion, a distributed workforce and an economy that demands efficiency, legal teams face challenges in 2023. eDiscovery trends such as workflow automation, cloud solutions and other key legal technologies can help.
HOBOKEN, N.J. (PRWEB) January 11, 2023
Messaging Architects, an eMazzanti Technologies Company and eDiscovery technology expert, explains how to leverage eDiscovery trends successfully in a new article. The informative article first encourages readers to lay a solid foundation with improved information governance.
The author then explains how to streamline eDiscovery processes with automation and AI, which result in early case assessment, faster response times, and reduced errors. Next, he cautions organizations to embrace cloud eDiscovery solutions carefully.
And finally, he counsels business leaders to make calculated legal technology investments to ease the process of organizing and indexing unstructured data and to realize a rapid return on investment
"With the data explosion, a distributed workforce and an economy that demands efficiency, legal teams face challenges in 2023," stated Greg Smith, Vice President of Services Delivery at Messaging Architects. "eDiscovery trends such as workflow automation, cloud solutions and other key legal technologies can help."
Below are a few excerpts from the article, "4 Ways Successful Companies Leverage eDiscovery Trends to Increase Efficiency and Reduce Cost."
Lay the Foundation with Improved Information Governance
"With a hybrid workforce, the acceleration of cloud migration and the proliferation of connected devices, document review has changed drastically. For instance, consider the complex data architectures brought on by remote collaboration, including chats, video conferencing and more. Data environments that span on-premises and the cloud further complicate the scene."
Streamline Processes with Automation and AI
"Legal teams exist to provide legal advice. But with an increasingly complex data environment, these teams too often find themselves bogged down with finding and collecting data. Automating many routine and time-consuming tasks frees up legal counsel to focus on doing what they do best. And it allows organizations to establish case strategy more quickly."
Embrace the Cloud Mindfully
"Cloud migration has accelerated significantly in the last three years. Initially, the pandemic forced companies to essentially "lift and shift" workloads to the cloud without proper preparation, causing security concerns. Now, however, certified and secure cloud environments provide a much safer environment."
Make Calculated Legal Technology Investments
"With the potential of an economic downturn looming, legal professionals must emphasize efficiency. Wise investment in legal technology offers the potential for important solutions to the challenges organizations face with eDiscovery. And with the quicker implementations available in a SaaS environment, companies can realize ROI much sooner."
Navigate eDiscovery Trends with Strategic Partnerships
Addressing the eDiscovery challenges facing legal professionals today requires careful planning. Emerging legal technology can drive efficiency, but organizations need to choose the right tools for the job and configure them for optimal benefit.
The legal technology professionals at Messaging Architects make information governance and eDiscovery their business. They help organizations connect to all their data, no matter where it lives, building an up-to-date data index that provides crucial visibility. And by leveraging comprehensive eDiscovery solutions they help reduce eDiscovery time and expense.
Have you read?
Don't Let 2023 Privacy Law Changes Take You by Surprise
About Messaging Architects
Messaging Architects specializes in effectively managing and securing an organization's most precious asset, its information. With over 20 years of information management and technology consulting experience, the Messaging Architects team has provided corporations, educational intuitions, health care facilities and nonprofits with methodologies, procedures, and technology to keep their data organized, compliant and secure.
About eMazzanti Technologies
eMazzanti's team of trained, certified IT experts rapidly deliver increased revenue growth, data security and productivity for clients ranging from law firms to high-end global retailers, expertly providing advanced business cyber security, retail and payment technology, digital marketing services, cloud and mobile solutions, multi-site implementations, 24×7 outsourced network management, remote monitoring, and support.
eMazzanti's consistent growth landed them on the Inc. 5000 list 9X. Recognized as a 4X Microsoft Partner of the Year, the #1 ranked NYC area MSP, NJ Business of the Year, and 5X WatchGuard Partner of the Year, the company excels as a trusted outsourced IT partner! Contact: 1-866-362-9926, info@emazzanti.net or http://www.emazzanti.net Twitter: @emazzanti Facebook: Facebook.com/emazzantitechnologies.