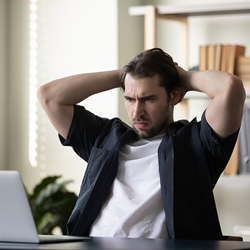 Microsoft 365 provides organizations with a host of features to improve work life. But if employees choose not to use the tools available, they miss out on collaboration benefits and create security problems.
HOBOKEN, N.J. (PRWEB) December 01, 2022
Messaging Architects, an eMazzanti Technologies Company and Microsoft 365 expert, shares four ways to overcome Microsoft 365 adoption challenges in a new article. The informative article first identifies adoption hurdles, including improper tool selection, ignorance of product features, shadow IT, and lack of support from key personnel.
The author then shares strategies to accelerate adoption, starting with multi-faceted training. He then urges readers to demonstrate the benefits of Microsoft 365 tools and to recruit evangelists to share their enthusiasm for the product. He also recommends launching first to a cross-department team of early adopters and then to monitor end user adoption.
"Microsoft 365 provides organizations with a host of features to improve work life," stated Greg Smith, Vice President of Services Delivery at Messaging Architects. "But if employees choose not to use the tools available, they miss out on collaboration benefits and create security problems."
Below are a few excerpts from the article, "4 Ways to Effectively Overcome Microsoft 365 Adoption Hurdles."
Challenges to Microsoft 365 Adoption
"Users will always look for the easiest way to get their work done. If they cannot find the right tool on the list of approved apps, or if they cannot figure out how to use the tools provided, they will look elsewhere. Unfortunately, this use of unapproved tools, or shadow IT, can create security gaps."
Provide Ongoing, Multi-faceted Training
"Implementing a suite of tools like Microsoft 365 means altering how people do their work. Yes, Microsoft 365 can improve efficiency, help people collaborate better and support information governance. But those benefits only come when end users know how to use the products. And that means they need ongoing, engaging training targeted to their regular tasks."
Demonstrate the Benefits
"Simply telling users that Microsoft 365 will make them more efficient and solve all their problems will not inspire them. Rather, show them real-life examples of ways that the new system can help them work smarter and meet strategic goals. Encourage users to share success stories, innovative ways they used Microsoft 365 to collaborate or improve processes."
Launch to Early Adopters First
"Before rolling the new system out to the company, start with a group of early adopters. An ideal early adopter group would include a cross-department team that collaborates on a project or process. This might include a mix of power users and those who struggle with new technology. It should also include IT staff who will be providing support during go live."
Take Advantage of Microsoft 365 Expertise
The consultants at Messaging Architects, understand the challenges organizations face when adopting new technologies and work side-by-side with clients to achieve success. As a Microsoft Gold Partner, they bring deep expertise to help organizations achieve optimal Microsoft 365 implementation.
Have you read?
How to Prepare for Microsoft 365 Migration Success
Microsoft Entra Simplifies Identity Management While Improving Security
About Messaging Architects
Messaging Architects specializes in effectively managing and securing an organization's most precious asset, its information. With over 20 years of information management and technology consulting experience, the Messaging Architects team has provided corporations, educational intuitions, health care facilities and nonprofits with methodologies, procedures, and technology to keep their data organized, compliant and secure.
About eMazzanti Technologies
eMazzanti's team of trained, certified IT experts rapidly deliver increased revenue growth, data security and productivity for clients ranging from law firms to high-end global retailers, expertly providing advanced cyber security, retail and payment technology, digital marketing services, cloud and mobile solutions, multi-site implementations, 24×7 outsourced network management, remote monitoring, and support.
eMazzanti has made the Inc. 5000 list 9X, is a 4X Microsoft Partner of the Year, the #1 ranked NYC area MSP, NJ Business of the Year and 5X WatchGuard Partner of the Year! Contact: 1-866-362-9926, info@emazzanti.net or http://www.emazzanti.net Twitter: @emazzanti Facebook: Facebook.com/emazzantitechnologies.