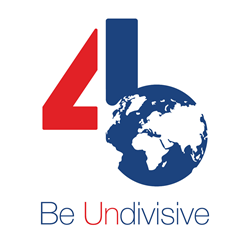 "I created 4b to be the 'yang' to the current media and news industry," said Amir Shiekh, Founder & CEO of 4b.
LOS ANGELES (PRWEB) August 12, 2020
4b, a fact-based and news-sourced platform with social components that provides users with multiple perspectives on controversial stories launched today. The app presents clear information on different news topics from opposing viewpoints, thereby furnishing the whole picture — not just biased fragments. And to further impartiality, at the end of each article is a neutral fact box created by the 4b editors that contains hyperlinked references to enable users to explore each topic further.
"I created 4b to be the 'yang' to the current media and news industry," said Amir Shiekh, Founder & CEO of 4b. "There's been an increase in media outlets developing their own angles, and as a result, giving their followers news from a singular perspective. It's only when you bring all of the viewpoints together that you provide actual reality. That's 4b's mission – to bring perspectives, ideologies, backgrounds and, ultimately, people together."
4b has several functionalities which provide users with multiple benefits including:
Customized home screen feed displaying articles from the top news categories 4b users subscribe to and prefer.
All users have the ability to make a top comment spot visible, no matter the total number of their followers.
When an account is set to public, users can follow it on the platform and can view on their home screen feed others' activities, such as upvoting, polling and commenting.
If a user's account is set to private, they cannot be followed except by invite only.
Private messaging is available between two users following each other.
Group messaging is available between mutual followers.
Create a custom profile with a picture, an identity, and a bio. When a user's profile is clicked on anywhere on the platform it goes to that profile.
Visit https://www.4b.world/ for more information or learn more here https://www.youtube.com/watch?v=h6bLkQA6_ho
App store: https://apps.apple.com/in/app/4b/id1493000395
Google Play Store: https://play.google.com/store/apps/details?id=com.fourb
Founded in 2020, "4b" stands for the unofficial fourth branch of government: the people - the most powerful force when united. However, today people are more divided than ever, even with easily accessible information and innovative technology. 4b brings people together to consume information in line with their existing viewpoints, while also exposing them to what the other side thinks. Short-form, concise, and sticking to the points of contention in every article we publish - that's what 4b does. The platform gives people the opportunity to have access to clear information from all views of a topic – not just one – while cultivating fact-based information sharing through social elements to foster a productive and respectful debate.