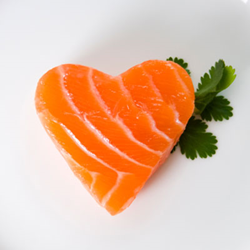 Boston, MA (PRWEB) March 10, 2014
Adding fish to a diet is a great way to improve health and protect against the harmful effects of inflammation. However, not all fish are created equal. In fact, certain types of fish are loaded with chemicals, including mercury and PCBs. Other types may taste great and be loaded with healthy omega-3 fatty acids, but may be on the brink of extinction.
A new article and informative video from BetterDigestion.org reveals the 5 Best Fish To Eat, 5 Worst Fish To Avoid, a guide to choosing safe and healthy sources of anti-inflammatory Omega-3 Fatty Acids.
Inflammation is a dangerous condition in the body that contributes to nearly every major health ailment, including joint pain, mental fatigue, heart disease, diabetes, metabolic syndrome, and obesity. Health and science experts have demonstrated that omega-3 fatty acids are key in combating the harmful effects associated with inflammation in the body. As part of a healthy anti-inflammatory diet, omega-3 fatty acids - found in fish, avocados, flax and chia seeds and olive oil, are essential in protecting from inflammation in the body.
Using information provided by the Monterey Bay Aquarium Seafood Watch, the health experts at BetterDigestion,org provide important information about they very best and worst types of fish for health.
The complete 5 Best Fish To Eat, 5 Worst Fish To Avoid article and video are available at http://betterdigestion.org/5-best-and-worst-fish-to-eat/.
A second free report sharing new information about the 15 best and worst foods for your heart, titled 15 Foods That Damage Your Heart, is recommended for immediate download at http://betterdigestion.org/15-Worst-Foods-Report/.
About: BetterDigestion.org is a new website that was launched in March of 2013 in order to provide premier content for healthy digestion and overall health, specifically by controlling hormones and bacteria found naturally in the body. Recent topics have included Healthy Digestion for Women, Cheat Foods for Fat Loss, Good Bacteria for Food, Hormones for Weight Control, Fat Blasting Foods, Digestive Disorders, Probiotics for Gut Health, as well as several other highly informative articles to help people understand the connection between digestion and overall health. Recently Betterdigestion.org released a new video titled, "Top 5 Causes of Chronic Inflammation".