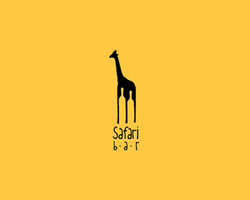 NEW YORK (PRWEB) May 13, 2020
It only takes 7 seconds for users to form an opinion about a brand and logo is one of the first elements they interact with.
TopBrandingCompanies.com, a B2B marketplace connecting businesses with branding agencies, listed the top five food and beverage brand logos to inspire businesses in this segment.
The top five F&B logo designs are:
1. Love Sip
Love Sip's creative logo has a unique color scheme and uses a wine glass as a symbol. It evokes romantic feelings and teaches designers that simple elements can be quite inspiring.
2. Safari Bar
Safari Bar uses a giraffe in its logo to show how its bartenders serve sundowners who spend their evenings drinking wine after a day full of safari adventure. It uses negative space to communicate dual visual messaging and engage the viewers.
3. Sweet Cakes
Sweet Cakes has an exceptional logo design that features a cupcake reflecting the specialties the brand makes. The company has used a subtle color scheme and perfectly combined blue and yellow.
4. Bar Code
So simple, yet compelling, Bar Code's logo impresses with its barcoded beer mug. The brand has incorporated bold typography and a soothing color scheme to stand out from the crowd and attract attention.
5. Cook Finder
Cook Finder combines a vibrant and eye-catching orange and contrasts it with the simplicity of black and white elements. It blends three visual elements effortlessly, combining a smiley face and a spoon to produce a jolly, eye-catching chef.
F&B brands should invest in custom logo design to show their personality and improve brand recognition.
About Top Branding Companies: TopBrandingCompanies.com, a B2B marketplace connecting businesses with branding specialists, ranks the best custom logo design agencies by expertise, industry and location.