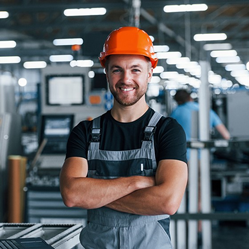 Knowing best practices to measure and increase productivity with data will help your business thrive and compete more effectively in the marketplace.
HOBOKEN, N.J. (PRWEB) March 03, 2021
Messaging Architects, an eMazzanti Technologies Company and data governance expert shares best practices to increase productivity with data in a new article on its website. The informative article first discusses the benefits of increased productivity, including greater profitability and improved employee engagement and customer satisfaction.
The author then shares best practices for leveraging the value of data, including good data governance, using the right data, starting small, and building data literacy across the organization.
"Knowing best practices to measure and increase productivity with data will help your business thrive and compete more effectively in the marketplace," stated Greg Smith, Vice President of Services Delivery at Messaging Architects.
Below are a few excerpts from the article, "5 Best Practices to Increase Productivity with Data."
Practice Good Data Governance
"Data-driven insights require accessible, quality data. Effective data governance programs ensure that organizations know what data they have and where it lives. Further, they enable decision makers to quickly obtain the data they need, while protecting that data from unauthorized access."
Use the Right Data
"Data analysis only delivers useful insights when you measure the right data. For example, the employee who works the most hours may not be the most productive employee. Instead, consider gathering data such as tasks completed, customer satisfaction and supervisor reviews. Comparing multiple metrics will provide a more complete picture of productivity."
Build Data Literacy Across the Company
"For decision makers to use data effectively, they must know how to interpret, evaluate and communicate data properly. If a data user lacks the ability to discern quality, relevant data, they may reach faulty conclusions. The strategies resulting from low-quality or misinterpreted data can prove costly."
Data Governance and Productivity Experts
The data experts at Messaging Architects help business leaders implement comprehensive data governance, unlocking the value and power of organizational data. With proper management, that data drives strategies to improve productivity and ensure increased profits, employee engagement and success moving forward.
Have you read?
Messaging Architects IG Experts to Present at Annual CONFIRM NYC Conference
Email Migration for Law Firms: 7 Tips to Ensure Success
About Messaging Architects
Messaging Architects specializes in effectively managing and securing an organization's most precious asset, its information. With over 20 years of information management and technology consulting experience, the Messaging Architects team has provided corporations, educational intuitions, health care facilities and nonprofits with methodologies, procedures, and technology to keep their data organized, compliant and secure.
About eMazzanti Technologies
eMazzanti's team of trained, certified IT experts rapidly deliver increased revenue growth, data security and productivity for clients ranging from law firms to high-end global retailers, expertly providing advanced retail and payment technology, digital marketing services, cloud and mobile solutions, multi-site implementations, 24×7 outsourced network management, remote monitoring and support.
eMazzanti has made the Inc. 5000 list 9X, is a 4X Microsoft Partner of the Year, the #1 ranked NYC area MSP, NJ Business of the Year and 5X WatchGuard Partner of the Year! Contact: 1-866-362-9926, info@emazzanti.net or http://www.emazzanti.net Twitter: @emazzanti Facebook: Facebook.com/emazzantitechnologies.