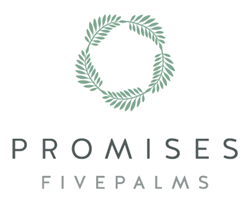 Now we are better positioned to be able to help anyone who is ready to make that important call.
ORMOND BEACH, Fla. (PRWEB) July 16, 2019
Promises Behavioral Health has announced that its 5 Palms residential mental health treatment facility has expanded from a female-only facility to a gender-inclusive program. With this change, Promises 5 Palms will now be able to serve both men and women seeking treatment for mental health from all over the country in its 24-bed facility.
"This expansion at our 5 Palms facility is a very exciting change that we are eager to share with Ormond Beach and the surrounding communities," says Kirk Kureska, CEO of Promises Behavioral Health. "By creating programming to help both men and women, we are able to have a greater impact for those who are seeking treatment for behavioral health needs. Our clients will receive the same excellent treatment they have come to expect from our family of Promises treatment centers, and now we are better positioned to be able to help anyone who is ready to make that important call."
Promises 5 Palms is led by Chief Clinical Officer Laurie Deckard, Psy.D., LNHA, who has nearly 20 years of experience as a licensed clinical psychologist. Dr. Deckard began her career working in forensics at the Cook County Department of Corrections in Chicago, IL as well as the Kendall County Department of Public Health. She spent several years working in private practice, specializing in comprehensive neuropsychiatric assessments and testifying in court on legal issues as well as disorders related to memory and psychiatric problems.
"5 Palms is the culmination of many years working toward developing a unique program that brings clinical validity and hope to the Ormond Beach area," says Dr. Deckard. "My team and I are passionate about serving the special population of individuals who face mental health issues and wish to take back control of their lives."
Promises 5 Palms has completed this expansion and is accepting male and female clients who need residential treatment for their behavioral health needs.
About Promises Behavioral Health
Promises Behavioral Health is a family of behavioral health programs with regional brands such as The Right Step, The Ranch, Promises and Clarity Way. The company currently operates 11 facilities across Arizona, Texas, Tennessee, Florida, Pennsylvania and Massachusetts. Promises offers comprehensive, innovative treatment for substance abuse, sexual addiction, trauma, eating disorders, and other mental health disorders. Through its programs, the company is committed to delivering clinically sophisticated treatment that promotes permanent lifestyle change, not only for the client but for the entire family network. For more information, visit http://www.PromisesBehavioralHealth.com or call (866) 285-9441.