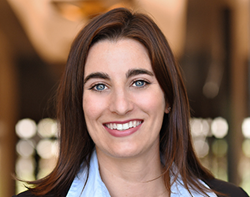 If you are gifting money to family members, make sure to communicate with your family about what you want the money to be used for.
BETHESDA, Md. and PALO ALTO, Calif. (PRWEB) December 03, 2020
The 2020 holiday season has started early for many families desiring comfort and normalcy during unprecedented times. Unfortunately, in the midst of decking the halls and wrapping the presents—especially this year when emotions are running high and nearly all holiday shopping is being done online—it is very easy to lose control of personal finances.
Keep your family's finances under control this holiday season with these five personal finance tips courtesy of Certified Financial Planner™ Christie Whitney, Vice President of Investment Advice with Rebalance.
1- Determine a budget (and stick to it): Oftentimes, a family will create a holiday budget that covers gifts, yet overlooks all other holiday-related expenses. In order to effectively budget, you must develop a realistic budget that includes all of your expenses—think about gifts not only for immediate family members but those outside of your immediate family, friends and colleagues. Don't forget the costs to wrap and send gifts to your loved ones, as mailing numerous packages can get expensive. Shop early and research price comparisons whenever possible, look for deals. Last but not least, avoid impulse purchases.
When developing your holiday budget, don't forget about events! While there won't be as many in-person events this year due to the pandemic, when creating a budget in future years don't forget to include events you might host or attend. From decorations and snacks to hostess gifts and everything in between, events can sometimes cost more than gifts, especially when you are the one doing the entertaining!
2- Track credit spending: Credit cards can be great tools in a family's financial arsenal. However, it is also very easy to overspend with credit cards—especially when shopping online for fun purchases like holiday gifts! Make sure that you are not only tracking how much you are putting on your credit cards this holiday season, but being realistic regarding your timeframe for paying off your credit card balance once the holiday season is over. If you can't pay the bill once the statement comes due, be sure you can within 2-3 months. You don't want to spend half of the next year (plus interest!) paying for one holiday.
3- Be smart when giving your family money: The holidays are a great time to give your family a financial gift—but it is necessary to be smart in order to avoid additional tax filing or liabilities. The annual gift tax exclusion allows a gift of $15k/year per recipient, per giver. This means that a married couple can gift up to $30k/year to as many recipients as they like, without tax implications.
If you are gifting money to family members, make sure to communicate with your family about what you want the money to be used for—do you want it to go into a "rainy day fund", used for educational purposes, or used towards the purchase of a new home? A great gift for grandparents who have the means is to contribute to or establish a 529 plan for grandchildren for future college expenses. Additionally, if a parent has a child who earns income from a paid job, they could help establish a Roth IRA and make contributions up to the amount the child has earned in the current year.
4- Give the gift of charity: The holiday season is an ideal time to help those less fortunate than yourself. Given the unprecedented economic impact of the COVID-19 pandemic, there are numerous organizations that could use your support. Giving can also help your tax liabilities, if you make charitable contributions directly from a traditional IRA account. Instead of taking your annual required minimum distribution (RMD), if you make a contribution in the amount of your RMD directly from your IRA to a qualified charity—such as a church, educational organization, nonprofit hospital, medical research organization or other qualifying nonprofit charity—you can avoid the tax liability you would incur otherwise, as a qualified charitable distribution is not taxable.
5- Give the gift of a financial plan: The best gift that you can give yourself—or your loved ones—is the gift of a financial plan. A financial plan is like a financial roadmap that helps you stay on track to being able to meet your financial goals— ensuring you have a well laid out plan for investing towards retirement and major life milestones like buying a house, paying for college, and being able to provide your family with a comfortable future.
When developing a financial plan, make sure to work with a Certified Financial Planner, who is required to act as a fiduciary on your behalf and will have several years of experience and competency in all areas of finance and planning.
Christie Whitney, CFP ® will be presenting a webinar titled Financial Planning During the Holidays on Wednesday December 9 at 2pm ET during which she will provide attendees with more personal finance tips for the holiday season and year round. Register at https://tinyurl.com/5holidayfinancetips.
About Rebalance
Rebalance is a mission-driven, award-winning investment firm committed to offering premium, fiduciary wealth management services to everyday investors. The firm is at the forefront of providing consumers with a fundamentally different and better set of investment options: lower costs, endowment-quality globally diversified investment portfolios, and systematic rebalancing.
The Rebalance Investment Committee is anchored by three of the most respected experts in the finance world: Burt Malkiel, the world-renowned Senior Economist at Princeton University and author of "A Random Walk Down Wall Street"; Dr. Charley Ellis, the former longtime chairman of the Yale University Endowment; and Jay Vivian, the former Managing Director of IBM's $100+ billion in retirement investment funds for more than 300,000 employees worldwide.
Rebalance is headquartered in Palo Alto, CA and Bethesda, MD and currently manages more than 600 clients with more than $750 million in financial assets. In 2018, Rebalance was honored by Schwab's 2018 Pacesetter IMPACT Award™ for Innovation and Growth.
For more information, visit https://www.rebalance360.com/.