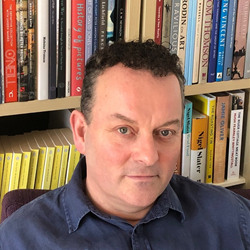 Utilize e-commerce. Remember, technology should be working for you, not the other way round.
LOS ANGELES (PRWEB) July 07, 2020
1. Plan ahead: Create a diary of events for the next 12 months. Divide it into buying and selling opportunities. Will these events still work live or are you going to have to find an alternative route to market? Which events are most profitable? What can you afford to let go? Will the best be as rewarding in the new climate? How do you attract new clients? What is the most effective way to find fresh stock?
2. Streamline your admin: If you are spending less time traveling, standing at shows or welcoming clients at your gallery, you have more time for other things. Parkinson's Law states that work expands to fill the time available for its completion. Avoid that by prioritizing tasks you have been putting off for too long. Tax returns, stock reviews, supplier reviews, client list updates, chasing credit. Be realistic and set deadlines for each one. The more you achieve, the more you will be able to achieve, boosting your positive mindset and the feeling of being in control. Ultimately this will save you time and money.
3. Utilize e-commerce. Do you subscribe to online antiques and vintage marketplaces like 1stDibs, Chairish, InCollect, Decorative Collective, Selling Antiques and others to help reach a wider client base? How does this work for you? Can you streamline your uploads and updates to these sites using bolt-on tech like Ronati's e-Commerce Manager, which condenses multiple inventory uploads into a one-time only exercise? Remember, the technology should be working for you, not the other way round.
4. Upgrade your personal technology. It looks like we'll all be spending more time online, so how do we use it wisely? Do you have a website? If so, is it any good? Do you attract a lot of customers? What is your SEO (search engine optimization) like? Should you be using SEO or inbound marketing software like HubSpot or Authoritas? How do you present your image to the world? Does it reflect your level of expertise and customer service? How do you take payments?
5. Social media. Many dealers now use Instagram instead of having their own website. Would this work for you? If so, make sure you know how to use it properly by undertaking a short training course and getting advice from your trade association. You may find a combination of website and social media works best for you. If so, learn how to cross-promote social media feeds from Instagram and Facebook, LinkedIn and Twitter.
###
Ivan Macquisten is a writer, commentator, art market pundit, analyst and collector in the international art market. Formerly Editor of Antiques Trade Gazette, he can be reached at http://linkedin.com/in/imacq