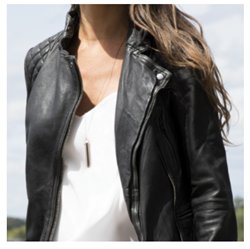 Help stressed out college students feel happier, healthier and more organized. These products will help make this semester more productive.
California (PRWEB) September 01, 2018
Classes are about to start and dorm room life is here. Help keep your new college student organized, happy and healthy. These top 5 products will do the trick!
Help your student breathe when life gets stressful. The Shift is a portal that enables us to quiet the mind and bring us back to this moment so we can change the relationship with our thoughts. Called the Shift because it does just that, it shifts your mind to a better place. Inhale With The Shift- When your mind is busy, take a slow breath in through the nose. Become aware of your thoughts. Exhale With The Shift - For 10 seconds exhale through the Shift. Notice your thoughts slowing down. Feel the tension release.
Stay fresh throughout your sweaty day with Purequosa. It's a shower replacement ideal for anyone looking for a quick way to feel and look fresh! Simply spray Purequosa organic cleansing spray all over your body before and after your day in the sun.This hydrating formula is suitable for sensitive skin and is free from any alcohol and chemicals.
The Santevia POWER Pair Tritan is the premium choice in clean, healthy water on the go! The Santevia Power Water Stick reduces chlorine, mineralizes, and alkalizes your water, making it taste great! BPA-free and eco-friendly, the Santevia Tritan Bottle pairs perfectly with the Power Stick.The portable water filter to keep you hydrated and healthy.
AmeriBag's Healthy Back Bag is designed specifically to make a bag feel lighter while protecting your spine. Rather than pulling from one point on the shoulder, this cleverly designed bag distributes weight along the length of the back to minimize the strain on the back, neck and shoulders. The Healthy Back Bag will mold to the shape of a busy college student's body - keeping their body healthy while they run around campus.
Great for the student that travels, the Emme travel bag is lightweight, stylish and fits flat in your suitcase. The three-panel design allows you to clearly see where all your items reside, while at the same time keeping them fresh and clean - safe from exploded bottles. There are 7 interior pockets made of non-toxic PEVA plastic, 2 zip out pouches for liquids and other items and 12 TSA approved bottles with labels. Perfect for dorm room living.