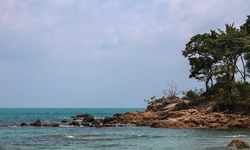 "Retirees (or anybody) looking for a way to shore up their income from a laptop at home would be wise to mine skills they already have, and there are lots of creative ways to do that."
BALTIMORE (PRWEB) April 29, 2020
"Retirees (or anybody) looking for a way to shore up their income from a laptop at home would be wise to mine skills they already have, and there are lots of creative ways to do that," says Jennifer Stevens, Executive Editor, International Living. "The trick is to look beyond 'job' or 'career' skills and consider core competencies you have but might not ever think about.
"Retirees, in particular, are well-suited to this task, because they bring a lifetime of experience to the table. And that gives them lots of skills they can tap.
"Our editors have identified five proven, creative, unusual ways that would suit somebody looking for a side hustle that's stimulating and relies largely on skills they already have, which means there's no long ramp-up time."
International Living's report details 5 creative—and completely portable—ways to make extra money from home from a laptop at a kitchen table and create an income that can travel anywhere.
Online Surveys
The internet is littered with companies that will pay you small sums of about $5 or $10 for completing lengthy online surveys. But if folks want to make some real money, Ciaran Madden, Managing Editor of The Savvy Retiree, recommends two sites to check out.
"Respondent pays between $100 and $700 for surveys, depending on your professional background," says Madden. "In particular, the company looks for sales and support workers, software developers, and marketers, with the top fees going to business owners and executives. To participate in a survey, you create your profile. You can then apply for projects. You'll likely need to provide more info, such as answering a questionnaire, before finding out if you've been included in the survey. Participants are paid via PayPal, with Respondent collecting a 5% fulfillment fee.
"Another option is 20ǀ20 Panel, which offers participants $50 to $150. In addition to surveys, it also pays for participation in online discussions and webcam interviews. The company provides compensation in the form of gift cards with six-month expiration dates. Given the amounts on offer, competition to get into surveys from both companies is generally high, so don't expect to qualify for a significant number. But if you do make it into one or two, you could potentially walk away with some pretty substantial payments."
Online Mock Juror
The verdict is in… and folks can make some extra cash as an online mock juror. Attorneys preparing for trial have long hired mock juries to test out the strengths and weaknesses of their cases. This practice has now migrated online, meaning it's possible to make a little extra money for reviewing a potentially real court case.
"The website OnlineVerdict offers mock online jurors between $20 and $60 per case, depending on how long the case takes to review," says Madden. "To become a mock juror through the service, you must be a U.S. citizen and over the age of 18. Users registered on the site receive an email invitation after an attorney has posted a case in their venue. They then have the option to participate in the case by clicking on a link within the email. It pays to keep a close eye on your inbox, as spots can fill up fast."
Become a Voice-Over Artist
Voice-over (VO) artists are people who lend their voice to commercials, audiobooks, animated series and films, radio ads, and all sorts of things. We regularly hear VO's but may not give it much attention… however, it could be the key to some extra dollars.
After retiring from her job as a hospital manager, Mellissa Harlow turned her hand to voice-overs. She signed up to online platforms where she could find freelance VO assignments—like Fiverr, Upwork, Voices, and Voice123. She designed and created her own website dedicated to her voice over business by using the free version of WordPress.
"There are clear steps to take but the most important aspect of creating a thriving VO business is your ability to have thick skin and take rejection," says Mellissa. "You also have to be willing to voice any kind of project in the beginning. You can't just think you will start with a Disney character voice and become wealthy and famous beyond your dreams. It takes tenacity and a partnership with your spouse or partner, because guess who has to keep the dogs, TV, garbage disposal, phone, fans, and conversations quiet while you record…"
Internet Research
There's a way to make good money—cold hard cash—surfing the Internet in your spare time. In fact, there's an entire industry that wants to pay you up to $50 an hour…And all you have to do is sit at home and check out websites.
Not just any websites, of course…These people tell you exactly what they need. You just look it up for them, e-mail it to them…And get paid. If you're looking for a way to make an extra cash every month part-time, in just an hour or so, a few evenings a week, or perhaps want a new career that you can do from anywhere in the world, then Internet research is for you.
"Most clients are looking for insights on very specific criteria that search engines alone are not well equipped to handle," says Winton Churchill, creator of 21 Days to Freelancing Success Abroad and an expert in educating Baby Boomers about ways they can translate their past career experience into flexible, portable income-generating work online.
"This is where the opportunity lies. The majority of baby boomers have expansive domains of knowledge. This is because boomers typically have decades of career experience. A long career in one or more industries provides a solid foundation on which to find success as an online freelance researcher.
"I remember working with an executive who was previously a marketing manager in a consumer products company known for making toothpaste. Now, most people would assume that toothpaste marketing and manufacturing knowledge is so specialized that there's little call for it in the field of online research...and they'd be right.
"However, her career had given her a whole host of knowledge that is in great demand online.
"This includes extensive information on consumer products, by virtue of her membership in a related professional association. Knowledge on how to train and orient new employees coming into a large company from a college or trade background. Awareness of best practices for supervising employees during corporate restructuring. And knowledge of how to brief and train team members when new government regulations come into effect.
"The point is that every career comprises multiple domains of knowledge."
Niche e-books
Finding your niche and writing about it could be just the thing for you.
"At no other time in history has it been so easy to publish a book," says Jeff Opdyke, editor of The Savvy Retiree. "In the internet age, technology has created boundless opportunities to earn money writing e-books, which today span every genre imaginable on a host of websites, ranging from Kindle to Apple to Lulu Press and scads of others. Where once you needed an agent who could pitch your proposal to book publishers, today all you need is a computer, an idea for a book, and a free account at any of the e-book publishing sites. With that trio, you can start earning passive income.
"Depending on how well you market yourself and the e-books you write, your income potential can be substantial.
"Not only has the internet made self-publishing a profitable, easy-to-pursue opportunity available to all of us, it has given us a wide range of tools to manage the writing process, as well as all the administrative work necessary for producing a book, tracking sales, and keeping in touch with readers."
The full report can be found, here: 5 Unusual (but Proven) Ways to Earn from Home in 2020
Editor's Note: Members of the media have permission to republish the article linked above once credit is given to Internationalliving.com
Further information, as well as interviews with expert authors for radio, TV or print, is available on request. Photos are also available.
For information about InternationalLiving.com content republishing, source material or to book an interview with one of our experts, contact PR Managing Editor, Marita Kelly, +001 667 312 3532, mkelly@internationalliving.com
Twitter: @inliving
Facebook: https://www.facebook.com/International.Living/
About International Living
Since 1979, InternationalLiving.com has been the leading authority for anyone looking for global retirement or relocation opportunities. Through its monthly magazine and related e-letters, extensive website, podcasts, online bookstore, and events held around the world, InternationalLiving.com provides information and services to help its readers live better, travel farther, have more fun, save more money, and find better business opportunities when they expand their world beyond their own shores. InternationalLiving.com has contributors traveling the globe, investigating the best opportunities for travel, retirement, real estate, and investment.