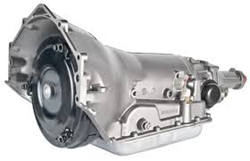 The luxury vehicle components inventory now supported on our website includes manual and automatic gearboxes for GM produced vehicles
Memphis, TN (PRWEB) August 28, 2015
The development of smart vehicle technologies has helped companies like General Motors to progress in developing automatic car transmissions. The Preowned Transmissions company is now able to feature used 5L40E automatic transmissions inside of its GM parts inventory on its website. Information about these units can be acquired at http://preownedtransmissions.com/used-5l40e-transmission-sale.
The 5-speed builds are being distributed with a complete torque converter to improve the speed of installation for consumers. The M82 and MX5 RPO codes represent the 5L40E inventory currently available for Cadillac, BMW and some Chevrolet vehicles. The second hand builds that are featured will be shipped with a standard edition components warranty plan.
"The luxury vehicle components inventory now supported on our website includes manual and automatic gearboxes for GM produced vehicles," one source at the PreownedTransmissions.com company said.
The longitudinal automatic gearboxes consumers can review using the Preowned Transmissions website are eligible for a shipment incentive program launched this month. A person who represents automotive body shops can receive complementary shipping with each order that is placed on the Internet or through the phone ordering service.
"The used 5L40E transmissions are part of our new promotions that components buyers can evaluate while visiting our upgraded website," the source added
The ordering number at the Preowned Transmissions website is still active at 1-866-320-1182. Consumers in North America or Canada can use this number to receive answers to questions about products in stock or shipping incentives. Additional General Motors gearboxes are in the process of being included in the shippable inventory posted on the company homepage.
About PreownedTransmissions.com
The PreownedTransmissions.com company supports consumer sales and service for automatic or manual vehicle transmissions. The company has arranged shipments and distribution from more savage agents this year. The PreownedTransmissions.com company has built a reliable team capable of providing instant service to consumers who call the warehouse for customer support.