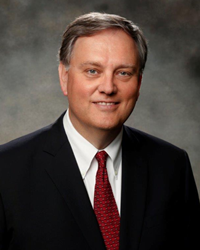 "Our continued success benefits from providing outstanding service to our constituents, and we look forward to collaborating with other independent radiology groups in Strategic Radiology to advance best practices."
RICHMOND, Va. (PRWEB) May 27, 2020
Radiology Associates of Richmond (RAR), one of the oldest, continuously operating private radiology practices in the United States, has aligned with the Strategic Radiology (SR) coalition of independent practices.
RAR represents the first member from the state of Virginia to join the SR coalition, which has 28 member practices in 20 different states. The Richmond practice is highly subspecialized with 60 radiologists, provides interpretations and department leadership for two health systems, and offers community access to medical imaging and interventions through four outpatient centers and an outpatient vascular center.
"With its deep community roots, sophisticated infrastructure, and commitment to independence, Radiology Associates of Richmond will be a great asset to our coalition," said Arl Van Moore Jr, MD, FACR, CEO and chair, SR. "Every one of our practices adds to the rich and diverse gene pool that Strategic Radiology has developed, and we are excited to have RAR as the newest member of the Strategic Radiology family."
RAR was founded in 1905 and has served the Central Virginia community since the early days of radiology. It currently provides radiology services to the Hospital Corporation of America and the Mercy Health System/Bon Secours. Members of RAR sit on multidisciplinary committees, spearhead radiation safety initiatives, and contribute to staff training at many service locations.
"Our group strives to practice world-class radiology at all times remembering that the needs of our patients, referring physicians, and hospital partners come first," said Ray A. Beauchamp, MD. "Our continued success benefits from providing outstanding service to our constituents, and we look forward to collaborating with other independent radiology groups in Strategic Radiology to advance best practices."
The Richmond practice has a well-developed quality and business infrastructure that includes a robust analytics-based quality program as well as a managed services organization that provides revenue cycle, IT, data warehousing, and financial services.
About Strategic Radiology
Strategic Radiology is a coalition of independent, private radiology practices, representing more than 1,100 radiologists. The coalition's goal is to achieve higher quality patient care and more cost-efficient delivery of medical imaging through an integrated approach of shared data and best practices, interchanging clinical expertise, and consolidating certain practice expenses. It operates the nation's first radiology-focused Patient Safety Organization listed by the Agency for Healthcare Research and Quality. http://www.StrategicRadiology.org.
SR Members:

Asheville Radiology Associates; Asheville, NC
Casper Medical Imaging and Outpatient Radiology; Casper, WY
Central Illinois Radiological Associates; Peoria, IL
Chesapeake Medical Imaging; Annapolis, MD
Diagnostic Imaging Northwest; Portland, OR
Gaston Radiology; Gastonia, NC
The Hill Medical Corporation; Pasadena, CA
Huron Valley Radiology; Ann Arbor, MI
Inland Imaging; Spokane, WA
Mecklenburg Radiology Associates; Charlotte, NC
Medical Center Radiology Group; Orlando, FL
Modesto Radiological Medical Group (MRMG); Modesto, CA
Mountain Medical Physician Specialists; Salt Lake City, UT
Naugatuck Valley Radiological Associates; Waterbury, CT
Northwest Radiology; Indianapolis, IN
Quantum Radiology; Atlanta, GA
Radiologic Medical Services; Iowa City, IA
Radiology Associates; Jeffersonville, IN
Radiology Associates of Macon; Macon, GA
Radiology Associates of North Texas; Dallas/Fort Worth, TX
Radiology Associates of Richmond; Richmond, VA
Radiology Associates of Tallahassee; Tallahassee, FL
Rome Radiology Group; Rome, GA
Southeast Radiology, Ltd.; Glen Mills, PA
Tower Imaging Medical Group; Santa Monica, CA
United Imaging Consultants; Mission, KS
University Radiology; East Brunswick, NJ
X-Ray Consultants; South Bend, IN