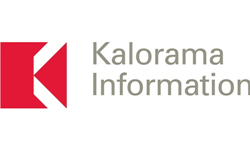 ARLINGTON, Va. (PRWEB) October 16, 2019
The global volume of in vitro diagnostic (IVD) procedures, the total number of all types of diagnostic (nonimaging) tests run globally, has reached over 68 billion and is forecast to increase 3.4% annually to 81 billion in 2024. This is according to a new report from Kalorama Information.
The following trends are driving IVD procedure growth:

Steady population growth and aging, which will increase the number of individuals vulnerable to acute and chronic medical conditions
Evolving epidemiological patterns, which will keep major diseases such as cancer, diabetes, heart failure, hepatitis, HIV/AIDS, influenza, malaria, and tuberculosis
The expansion of healthcare cost containment initiatives, which will encourage medical providers to broaden the use of IVD tests to detect serious diseases in early stages when treatment is less costly and more likely to succeed
The continuing widespread coverage of most residents in the developed world for basic and essential diagnostic procedures
Gradual improvements in the availability, accessibility, and diagnostic capabilities of developing-world medical delivery systems
The periodic emergence of new infectious and viral disease threats, which will create a need for related IVD tests
Widening acceptance of routine health screening procedures in basic inpatient and outpatient care
Stepped up efforts by hospitals and other medical facilities to reduce the incidence and mortality of healthcare-associated infections (HAIs) and other inpatient complications
Advances in novel molecular and other advanced IVD technologies, which will increase disease detection capabilities
The adaptation of new and existing IVD procedures to point-of-care (POC) sites in hospitals, outpatient facilities, retail clinics, nursing homes, and other near-patient markets
The same time frame will see worldwide sales of IVD products expanding 4.3% per year to over $85.2 billion.
The U.S. will account for the largest volume of IVD procedures implemented worldwide. The country will maintain a high, diverse level of tests based on its advanced medical delivery system, high healthcare spending intensity, and widespread health insurance coverage of the population. Moreover, its volume of IVD procedures will rise as patient care strategies place an increasing emphasis on early disease detection.
Per capita IVD procedures will remain high in Australia, Canada, Western Europe, Japan, South Korea, and other developed economies based on advanced, widely accessible medical communities and the universal or near universal coverage of residents for medical benefits. However, in most countries, the pursuit of stricter cost containment strategies by government health insurance plans will moderate overall growth in patient testing volume.
The volume of IVD procedures will rise at a fast pace throughout the developing world as countries upgrade and expand medical delivery systems. Reflecting population size and improving the availability and accessibility of healthcare services, China and India will perform the largest number of tests. Because of cost constraints and imbalances in healthcare resources, IVD procedures in the developing countries will remain concentrated in basic assays and health screens.
Kalorama breaks out segments for all significant areas of IVD, including clinical chemistry, immunoassays, infectious disease, hematology, point of care, and histology/cytology, in its market research report.
About Kalorama Information
For more than 30 years, Kalorama Information has been a leading publisher of market research in healthcare areas, including in vitro diagnostics (IVD), imaging, biotechnology, healthcare, medical devices, and pharmaceuticals.