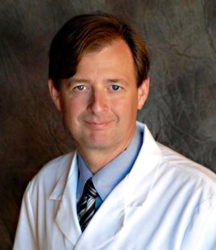 Stay calm and don't buy the hype.
NEW ORLEANS (PRWEB) March 27, 2020
It occurred to me, as I was listening to a number of complaints, worries, and debates related to the recent pandemic crisis, that a few simple measures taken by everyone will assure their immune system is optimized for the challenge of a viral incursion.
Granted, avoidance and the current imposition of "social distancing" are the best means by which not to acquire the new "plague," but what are some additional simple actions that will assist you in empowering your immune system, in the event it is challenged by any viral threat?
The following tools, while not exhaustive nor all-inclusive, will, at the very least, prevent you from undermining the very system that will be called upon to defend and heal you; these tools are based on my career-long exposure as a Medical Oncologist and Hematologist, to the inherited and acquired immune-compromise.
#1 Creation of - and Gratitude for- A Personal Image of an immune system gifted with an extraordinary ability to recognize and destroy any viral threat.
Understanding that the "Adaptive Immune Response" is the main immunologic response system that will respond to and provide protection from future insults from viruses, it is important to create an image of a super response from this system when thinking about it.
Your personal image of your optimized immune system should include any combination of these cells destroying and eliminating your favorite viral culprit at the moment.
A component of your imaging process should also include meditation (5-10 minutes twice daily) focusing on the dynamic ability of your immune system protecting and eliminating viral challenges. This same exercise should be implemented with feelings of gratitude.
#2 Nutrition: Quality nutrition is essential for the optimum function of all of the systems of your body.
What may not be so common to the knowledge base is the nefarious effect of the different macronutrients that constitute our foods. I am most concerned about the impact of carbohydrates when it comes to the optimum function of the immune systems. An excess of carbohydrates (more than 30 gm of net carbs per day) creates what is termed Advanced Glycation End Products (AGEPs).
The progressive toxicity and ultimately destructive inflammatory response produced by these substances severely compromise the ability of the immune system to respond to threats in real time. The inflammation generated by AGEPs detracts and deviates the resources of the immune system making necessary resources unavailable.
How to address this challenge? Institute minimization of carbohydrate nutrients from your daily intake, particularly if you are diabetic or borderline diabetic. In the latter instances, it may be necessary to decrease the amount of diabetic medicine you are taking and require guidance from your family physician.
#3 Exercise: Even though many fitness centers/gyms are closed, in the interest of social distancing, continued focus on some type of daily routine, and in particular, a high-intensity interval training (HIIT) program, should be maintained, or initiated.
For example, if you have a favorite Marvel or DC superhero, chances are high there is a HIIT workout for that superhero. Check out https://darebee.com for great free workouts you can do from home.
The benefits of exercise on the immune system is well documented. Exercise also improves many other aspects of your life that secondarily impact your ability to respond to the challenges of any disease.
#4 Optimized Hormone and Metabolic Balancing: The impact of various hormone deficiencies and suboptimal hormone balance (menopause, Low-T, suboptimal thyroid balance, adrenal insufficiency....) on the immune system can be dramatic. Many other medical conditions, autoimmune disease, and chronic metabolic diseases result from the suboptimal balance of this complex system. Any efforts to achieve a youthful optimum balance will ensure an optimally functioning immune response.
#5 Stay Calm and Don't Buy The Hype - Media's "job" is to dramatize and amplify the facts to capitalize and draw attention to current events announced by their organizations.
In the medias' efforts to get the "news" out in this fashion, many people are prone to getting caught up in over-dramatization.
What does this do?
The emotional repercussions can range anywhere from guilt and anger to shame, anxiety, and fear.
What do these emotions cause and what do they do to the immune system?
They promote, to varying degrees, the stress responses that serve to stimulate the secretion of a multitude of hormones and molecular messengers that serve to compromise the ability to respond to infectious challenges.
Deliberately choosing to focus on your optimum health outcome, despite what is being broadcast (e.g., news of trauma, devastation, and adverse emotions which attempt to invade your calm) serves you in avoiding the suppression of your immune response biologically.
Your focus on the health outcome you desire has a quantum ability to attach you to your entangled multiple worlds outcome of the affirmed image of extraordinarily awesome health and immune response.
#6 Thymosin Peptide Optimization (This is a prophylactic and therapeutic intervention for the appropriate risk groups).
For those over forty years of age, deterioration in the immune response and immune surveillance system is well documented and studied.
The correlated increase in chronic disease morbidity is associated with the decline of the immune organizing peptide, Thymosin Alpha One (TA1).
Pending the development of a useful therapeutic intervention, or the availability of an effective vaccine, subsidizing TA1 for individuals in the high-risk age groups, which at this juncture seem to be in large part those over 40 years of age, may provide a protective benefit and enhance their immune response effectiveness. Seeking out a physician experienced in its usage may be of significant benefit.
###
Trip Goolsby, MD is a bestselling author, new thought leader in integrative medicine and the Cofounder of Infinite Health Integrative Medicine Center, which provides elite precision-medicine health optimization, longevity, and regenerative medicine services. For more information about how you can boost your immune system visit http://www.YourInfiniteHealth.com and/or reserve your initial consultation this week by calling 504-323-0025 or 337-312-8234 - Tele-appointments are now also available.