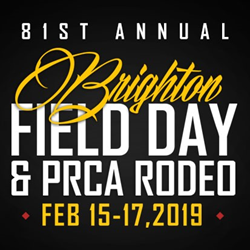 OKEECHOBEE, Fla. (PRWEB) January 29, 2019
Presented by the Seminole Tribe of Florida, many Seminole favorites will return including PRCA Rodeo, clothing contests, American Indian arts & crafts and native foods. Attendees may also visit the Seminole Culture Camp where a living Seminole Indian Village will be on display.
Entertainment will include a Saturday evening concert by the Kenny Wayne Shepherd Band.
Kenny Wayne Shepherd is widely considered to be one of the best blues/rock guitarists today. The Louisiana born axeman and songsmith has sold millions of albums worldwide while throwing singles into the Top 10, shining a light on the rich blues of the past and forging ahead with his own modern twist on a classic sound he has embodied since his teens.
In a 20-plus year recording career that began when he was just 16, Shepherd has established himself as an immensely popular recording artist, a consistently in demand live act and an influential force in a worldwide resurgence of interest in the blues.
From television performances on The Tonight Show with Jay Leno, The Late Show with David Letterman, Jimmy Kimmel Live and Late Night with Jimmy Fallon (amongst others) to features in Rolling Stone, Vanity Fair, Maxim Magazine, Blender, Spin, USA Today and more, his musical career has been nothing short of phenomenal.
The event weekend will also feature native dance troupes from neighboring tribes, storytelling, alligator wrestling and a snake show.
Attendees can visit the sponsor-driven Pro Rodeo Fan Zone on the way into the arena. The rodeo grounds will have a variety of crafts and food vendors for all to enjoy.
Brighton Field Day started in November of 1938. William and Edith Boehmer, two teachers who were residing on the Brighton reservation, got the idea to start a "day of fun." It initially was meant to be a day for Tribal community members to visit, but now thousands of visitors join Seminole Tribal members in this annual celebration.
From Friday, February 15 through Sunday, February 17, gates will open at 9 a.m., 8:30 a.m. and 9 a.m., respectively. Activities begin at 10 a.m. on Friday, 9 a.m. on Saturday and 10 a.m. on Sunday.
The PRCA Rodeo will take place Friday, Saturday and Sunday at 3 p.m. The Kenny Wayne Shepherd concert is scheduled for Saturday at 7:30 p.m.
The Brighton Field Day Festival & Rodeo will be held at the Fred Smith Rodeo Arena, which is located at 17400 Sports Complex Road NE, Okeechobee, Florida, 34974.
From Okeechobee, take Hwy 70 west or from US-27 take Hwy 70 east to Hwy 721, right on Harney Pond Road one mile to Fred Smith Arena. From Fort Lauderdale, take US-27 N, turn right on Hwy 78, turn left on Hwy 721, left on Harney Pond Road, one mile to Fred Smith Arena. And, from Fort Myers, take SR 80 east, turn left on FL-29/Bridge Street, turn right onto FL-78 E, turn right on US-27 S to Hwy 78 E, turn left on Hwy 721, left on Harney Pond Road, one mile to Fred Smith Arena.
Tickets are $20 each day and event information can be found at http://www.brightonfieldday.com
or by calling (863) 467-6039.