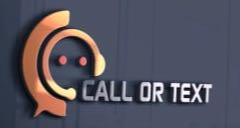 We Bring Big Dreams to Life!
San Diego, CA (PRWEB) May 12, 2017
An FCC order issued on April 21, 2017 requires that all the best, top-tier 833 numbers be set-aside on May 17, 2017 for an "auction or lottery" to thwart automated, high-frequency reservations.
833 numbers follow in the footsteps of 800, 888, and other toll-free numbers. Numbers like 833-333-3333, 833-Flowers, and 833-Lawyers will all be forced into an off-line auction pool, unless there's just one request for them. TollFreeMarket.com has come up with a plan: Be Unique.
Popular toll-free websites had been taking 833 pre-orders for $1,000 for each automated reservations — and still are— despite the fact that automation is no longer a factor. Loren Stocker, Chief Innovator, at TollFreeMarket.com says, "You can now order 833 numbers for free, but even that's a shot in the dark. What matters now is Intelligence." The FCC requires that any number, requested by two or more parties, be deemed "mutually exclusive" and placed into the auction pool.
Mr. Stocker says "We guarantee your hybrid 833 numbers will be unique within the ATFP, or we'll advise you to make adjustments." 833 numbers requests that are unique, will be pre-assigned for immediate use after the May 17, 2017 deadline.
The Association of Toll Free Professionals (ATFP) is a select group of independent RespOrgs that specialize in vanity hybrid numbers, of which Mr. Stocker is a founding member. He noted, "We know this market better than anyone and provide professional guidance for free."
Hybrid 833 numbers combine universal appeal with business texting, voice transcription, and un-blockable Caller ID for direct communication with prospects, customers and clients. They evolved from traditional toll-free numbers and work across North America, including Canada and parts of the Caribbean.
Pre-assignment orders are due by Wednesday, May 17, 2017 and there's an overview video at https://tollfreemarket.com/toll-free-833-numbers/?utm_source=prwebvideo For more details, visit TollFreeMarket.com or call Loren Stocker at 800-Get-Vanity (858-792-5000).
About TollFreeMarket.com
TollFreeMarket.com was founded at the dawn of toll-free numbers portability, in May 1993. Since then, the consultancy has acquired vanity toll-free numbers and Internet domains for Micosoft's Bing, Mercedes' Smart, Tickets.com, GSK's Excedrin, Sunpower Solar, Aspen Dental, and many other consumer brands. Mr. Stocker holds an engineering degree from Wisconsin and has a Masters in Marketing from Kellogg Graduate School of Business at Northwestern.