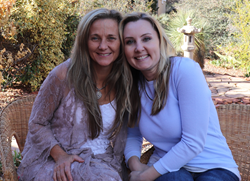 We look for clues in different cultures
SEDONA, Ariz. (PRWEB) August 06, 2018
The Home Energy Design podcast with host, award winning interior designer, Amanda Gates, aired this week with featured guest Anahata Ananada, founder of Shamangelic Healing Center in Sedona, Arizona. Anahata discusses how Shamanic healing practices provide an alternative approach to traditional methods of addressing trauma or disappointment in our lives. She teaches awareness techniques and tools to process the emotions associated with facing life challenges. On the show, she discusses the importance of ones spiritual center and how to express the authentic self.
Shamans of the modern world, teach how to use ancient shamanic techniques to find balance in our hectic lives. Sedona Shaman, Anahata, states the way to accomplish this harmony is by connecting with nature, being in touch with the elements and the seasons, and coming back into the harmony of living, with all things. Throughout the podcast, she describes a variety of methods she incorporates in her Shamangelic Healing Journeys to share these practices with her clients.
The podcast is now available on iTunes and Stitcher. During the half-hour podcast, Anahata and Amanda examine the variety of Shamanic traditions learned through her travels to sacred sites around the world and training with ancient cultures. They explore how to create positive results in life by bringing home, surroundings and personal self into balance with the natural world of peacefulness, productivity and happiness.
Anahata Ananda a has trained extensively with gifted shamans, energy healers and spiritual teachers from around the world to integrate the fields of spirituality, energy healing, self-empowerment and Shamanic wisdom. Her client-base spans the globe with individuals from all walks of life who are seeking to heal and awaken to their fullest potential.
Amanda Gates is a professionally trained, award winning Interior Designer, Feng Shui Practitioner, podcaster and award-winning blogger. She has seamlessly married interior design and Feng Shui for almost 20 years to help clients achieve spaces that feel as beautiful as they look.
Anahata offers a variety of Shamangelic Healing services year-round in Sedona, Arizona including private sessions, sacred land journeys and training courses that incorporate Shamanic teachings and other energy healing modalities. She also offers Tailored Retreats for individuals, couples and small groups that can include a combination of offerings based on various needs and areas of interest.
Shamangelic Healing is a premier center for Shamanic healing and spiritual awakening in Sedona. It is nestled beneath Thunder Mountain with breathtaking views and within walking distance to a medicine wheel and healing vortexes, making it the perfect setting for healing and expansion.
For detailed descriptions and a calendar of all training courses and spiritual awakening services offered by Anahata visit http://www.shamangelichealing.com/