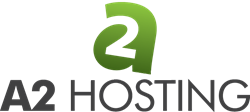 Our customers rely on us to provide hosting speeds that give them the edge for better rankings, better conversion rates and better bounce rates.
ANN ARBOR, Mich. (PRWEB) January 26, 2021
A2 Hosting, a provider of high-speed hosting solutions, today announced upgrades to its server platforms supporting its Virtual Private Server (VPS) web hosting plans. The revamped platform running Turbo plans now leverages AMD EPYC™ servers for 40 percent faster CPU performance with 2x faster first-byte performance, yielding up to 20x faster page loads than competing solutions. Similarly, the company's Standard plans now run on newer Intel Xeon® processors delivering the same 40 percent faster CPU performance.
A2 Hosting will deploy these servers in its Arizona (U.S.), Michigan (U.S.), Amsterdam, and Singapore data centers. Commemorating the new platform launches, the company is offering a 59% discount on its VPS plans for customers signing up between January 20th to the 31st.
Web host choice is a key factor in how fast websites perform. Research continuously shows that faster websites deliver higher SEO rankings, better conversion rates and lower bounce rates. A2 Hosting's VPS Hosting takes that notion a step further, providing more power and flexibility than Shared Hosting with the same ease of use.
"We are committed to providing the fastest, most stable hosting experience because, as the world moves faster, search engine algorithms seem to change on a weekly basis and visitor attention spans continue to shorten. This all impacts metrics like cart abandonment and bounce rate. The last thing our customers want to worry about is their web hosting," said Bryan Muthig, CEO, A2 Hosting. "Our customers rely on us to provide hosting speeds that give them the edge for better rankings, better conversion rates and better bounce rates, which we deliver consistently."
A2 Hosting's VPS Difference
The use of AMD EPYC hardware enables A2 Hosting to exponentially increase its Turbo VPS plans' performance—creating one of the fastest, most efficient solutions in the market today. EPYC servers provide a number of advantages including:

Enhanced processing power with unheralded I/O capacity designed to reduce bottlenecks that could slow down a website.
2X faster first-byte performance and 40% faster CPU performance compared to previous Turbo Performance plans.
Use of non-volatile memory express (NVMe) storage for read/write speeds up to 3X faster compared to standard SSDs.
VPS Plan Options
Packaged in Standard and Turbo tiers, A2 Hosting's VPS's are accessible via Managed and Unmanaged plans designed to fit the needs of two distinctly different types of users.
Managed VPS Hosting: The Managed VPS plan provides the optimal user-experience for customers comfortable in a Shared Hosting environment using the intuitive cPanel control panel. Managed VPS plans also include free site migration from competing hosting solutions for a worry-free experience.
Unmanaged VPS Hosting: The Unmanaged VPS plan is designed for experienced developers who are comfortable working directly with the command line. These plans also allow users to fully customize their server settings to their needs.
Each VPS plan also includes its own operating system as well as its own allocation of resources--including RAM, CPU, and disk space. The plans run independently of each other on the servers, using advanced virtualization solutions from Virtuozzo. These features collectively provide customers with a virtual environment that closely mimics that of a Dedicated Server without the costs associated with one.
Customers can try A2 Hosting's VPS plans risk-free with the company's Money-Back Guarantee. Users with any questions can contact A2 Hosting's 24/7/365 Guru Crew Support team via live chat, email or phone here: https://www.a2hosting.com/support.
About A2 Hosting
A2 Hosting, Inc. is a high-performance hosting services provider located in Ann Arbor, MI. The company delivers ultra-reliable solutions and 24/7/365 US-based support from its Guru Crew team. Since 2003, A2 Hosting has offered innovative, affordable, and developer-friendly hosting for small- and medium-sized businesses as well as web development agencies worldwide. Customers seeking the fastest hosting options in the industry can host websites of any size on A2's Turbo Performance server platform featuring page load speeds up to 20X faster compared to competing solutions. To learn more, visit https://www.a2hosting.com.
###
Press Contact:
Heather Ailara
211 Communications
+1.973.567.6040
heather@211comms.com