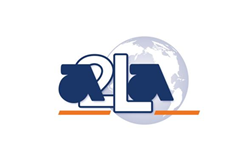 FREDERICK, Md. (PRWEB) April 13, 2020
On March 31st, 2020, A2LA WorkPlace Training (A2LA WPT) hosted their first remote Virtual Classroom training course. Virtual Classroom is a new training delivery method recently launched by A2LA WPT that provides live, instructor-led training and a fully interactive classroom experience to learners anywhere in the world. With travel restrictions and social distancing protocols now in place due to COVID-19, Virtual Classroom allows A2LA WPT to offer the same high-quality training services without the need for travel. The first course hosted through Virtual Classroom was A2LA WPT's most popular class: Understanding ISO/IEC 17025:2017 for Testing & Calibration Laboratories. Several more in-demand courses are now also available to individuals and organizations through this new delivery method.
Long before COVID-19 was a daily thought, A2LA WPT had been exploring options for virtual classes for several months. This process involved conducting research on effective scheduling and formatting for virtual classes, testing different software platforms for desired functionality, and understanding how the learner experience would be affected by a digital format. Having already evaluated the multitude of products available, A2LA WPT was able to quickly pivot from in-person courses to the live, Virtual Classroom format when it became clear that travel would be severely restricted.
To maximize focus and retention, the virtual classes are arranged into 2-hour morning and afternoon sessions over the course of several days that employ breakout room exercises, private chats, whiteboard interactions and presentations. Virtual Classroom learners can participate in follow-up interactive QA sessions one week after their class concludes to hone their understanding and bridge any knowledge or application gaps. In an anonymous follow-up survey, participants gave overwhelmingly positive feedback, praising the format and content of the class as well as the effectiveness of the instructor, Pam Wright. Comments expressed that the learners had "ample opportunity to ask questions" and remarked on the usefulness of the interactive activities.
A2LA WPT is focused on delivering the most effective professional training available, which means embracing and optimizing new methods of teaching. Exploring new delivery methods has always been integral to the instructional design process, and now that our Virtual Classroom is fully operational, experts at A2LA WPT plan to employ this training delivery method more broadly in the future capitalizing on cutting edge technology to enhance the customer experience and knowledge utilization. The flexible interactive teaching program used to host Virtual Classroom provides the experience of a traditional classroom, but in a format that is accessible to learners for whom face-to-face training may not be feasible. Once travel constraints are lifted, A2LA WorkPlace Training will resume face-to-face training but will retain the virtual platform for the convenience of its customers, but the versatility of Virtual Classroom will make it possible to reach learners around the world.
To learn more about Virtual Classroom, including courses available in Spanish, visit a2lawpt.org/virtual-classroom. A2LA WPT also offers remote consulting options and self-paced online e-learning modules to keep your organization on track even while working from home. If you have questions about these services, or about A2LA WorkPlace Training in general, call 301-644-3235 or send a message here.
About A2LA WorkPlace Training
A2LA WorkPlace Training provides exceptional management system, conformity assessment, and measurement training for a variety of industries. A2LA WPT's training programs are designed to help organizations achieve and maintain accreditation, giving them the tools they need to produce consistent results, improve the effectiveness of their management systems, and realize their personal and professional objectives.