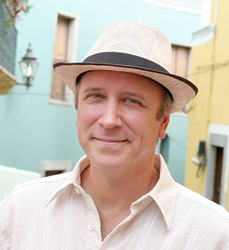 If you'd like to upgrade your life without giving up everything you like to do, lowering your cost of living may just be a matter of changing your address
NEW YORK (PRWEB) January 21, 2021
If the events of the past year have taught us anything, it's that many of us can continue doing our jobs from anywhere. Thanks to advancements in videoconferencing and other technologies, the long commute to work by train and pounding our hand against the steering wheel during rush-hour traffic, may forever be in our rearview mirror. So too could be the need to tolerate expensive city rents and high taxes. The trend toward working remotely isn't new, but the restrictions placed upon us by COVID has certainly accelerated that trend, along with the desire to increase our quality of life. "If you'd like to upgrade your life without giving up everything you like to do, lowering your cost of living may just be a matter of changing your address." That's according to Tim Leffel, award-winning travel writer and author of the new book, "A Better Life at Half the Price," a detailed roadmap to help determine where to live in the world for less.
Mr. Leffel recently shared his expertise on ExpertFlyer's podcast from his home in Guanajuato City, Mexico, an indication that this American author follows his own advice. The extensive interview is presented in two installments with Part I addressing the processes to help narrow your search. The old saying, "the world is a small place," doesn't really apply when scouring the Earth for a new place to live. But Leffel offers sound advice to help with the decision process. During Part II of his conversation with ExpertFlyer, he offers insight, advice, and hard financial facts about living in all parts of the world, from Europe, Central and South America, Asia Pacific, and more.
"I always say there are three factors you have to look at," Mr. Leffel says. "The head factor, the wallet factor, and the heart factor." The first two, he says, can be done from the kitchen table. "The head factor is essentially a list of what's important to you such as climate, geographic surroundings, nearby medical facilities, nearby airports etc. The wallet factor addresses the necessary discussion of budgets and the general costs of living around the world." Leffel does a good job of exploring these costs, country by country, in his book.
The last factor, he explains, is something that will require hands-on experiences but having a better grip on the Head and Wallet factors will help substantially narrow the search. "You can't move to Iceland if you're trying to get by on $2,000 a month, but there are many countries that allow you to live really well on $2,000 a month, if you pick the right place."
Leffel also explains that 'leaving the U.S.' can be a strange and unnerving process for many people and highly recommends finding groups on social media consisting of others who have already made the move and can provide insightful thoughts about the process. Asking only family members and friends about leaving the "good-old US of A" will likely yield mostly strange looks, odd comments, and suggestions to seek professional help.
To read the full story and listen to the full podcast with Tim Leffel, visit ExpertFlyer's blog.
About Tim Leffel
Tim Leffel is an award-winning travel writer, editor, and blogger who is the author of multiple books. His latest is the revised second edition of A Better Life for Half the Price. He serves on the advisory board of the North American Travel Journalists Association and is the North America Conference Director for TBEX, the longest-running conference for travel bloggers. He has lived in four countries and five U.S. states and his current base is Guanajuato, Mexico. See his regular writings on the Cheapest Destinations Blog. https://www.cheapestdestinationsblog.com
About ExpertFlyer.com
Each month, ExpertFlyer's One-on-One blog goes face-to-face with the travel industry's leading decision makers to discuss and address topics relevant to many of today's business and frequent travelers.
ExpertFlyer.com was conceived and created by an eclectic team consisting of a veteran elite tier frequent flyer, an airline captain and corporate travel manager, and information technology professionals to deliver a 24/7 real time powerful air travel information service. The company provides its subscribers and corporate travel managers alike with a complete, concise and efficient way to access the ever-changing details of worldwide air travel information. For more information, please visit expertflyer.com.
Stuck in the middle seat again? Download the free Seat Alerts app from ExpertFlyer and get the window or aisle seat without hassle or frustration.