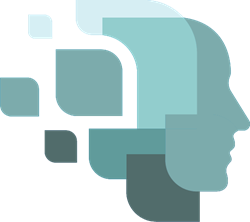 We've revolutionized reference checking, mainly by standardizing the questions and reducing costly resources related to the old way of doing things. -- Fletcher Wimbush, CEO, The Hire Talent
BREA, Calif. (PRWEB) January 28, 2021
The Hire Talent has just published a white paper with new research findings and will be presenting this to the Society of Industrial Occupational Psychologists (SIOP) this Spring. Read The white paper (released January 26th, 2021).
The Hire Talent has revolutionized reference checking by reducing costly resources and increasing standardization. Now firms can use pre-employment screening for hundreds of potential hires, prior to in-person interviews with the ability to sort them based on their answers! This is accomplished by gently 'forcing the answers' via multiple choice tests from which the results are easily tabulated. The harder part of the equation is the behind the scenes creation of the questions from research and the ability to assess the answers. That's where The Hire Talent's technology comes into action. Our findings suggest that AORCs are an effective means of standardizing the reference check process, and as a result, reduce biases that have polluted traditional reference checks.

The presence of sex biases, and differences due to type of reference
e.g., supervisor, colleague
Many customers have already benefited from deploying Automated Online Reference Checks (AORCs), as part of the Pre-employment Assessments available to companies looking to hire the best employees on the first attempt.
While the practice of Automated Online Reference Checks (AORCs) has skyrocketed, the research literature is still in its infancy. In this new white paper, we first discuss issues with traditional reference checks (such as letters of reference, which are sometimes from friends and are rarely from prior managers) and review the literature on AORCs. We then address a series of research questions using data from an AORC system, Reference Hunter. We examine the relation between qualitative and quantitative responses to AORC items, the presence of sex biases, and differences due to type of reference (e.g., supervisor, colleague).
"We've revolutionized reference checking, mainly by standardizing the questions and reducing costly resources related to the old way of doing things," - Fletcher Wimbush, CEO at The Hire Talent.
White paper: Automated Online Reference Checks: A Review and Empirical Investigation
For more information, press only:
PR Contact Name: Aaron Kronis
Phone number: 416-884-0445
Email: aaron (at) thehiretalent (dot) com
Website: PreEmploymentAssessments.com