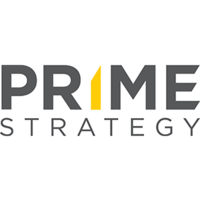 We are pleased that hundreds of Women Owner-Operators, aspiring Operators, brand leaders and allies of all backgrounds have shown up each week to exchange ideas, discover solutions to common challenges, and champion much-needed diversity and inclusion at the Owner-Operator level
ATLANTA (PRWEB) April 19, 2021
PRIME Strategy Inc. featured Joanna James as the final speaker for the 'A Conversation with HER' event series this week. The session was the last in the Women's History Month series which featured a dynamic combination of diverse industry leaders and Owner-Operators speaking at virtual "Fireside Chats" and "HER Panel Discussions". The inaugural event series was designed to Celebrate, Inspire, and Empower women to new heights across the restaurant industry.
Joanna James is an award-winning filmmaker whose directorial debut with A Fine Line, which she produced and edited, has led to her passion of storytelling within the food system. Vanity Fair's award-winning film, A Fine Line, explores why less than 7 percent of head chefs and restaurant owners are women hearing from world renowned chefs including Dominique Crenn, Cat Cora, Mashama Bailey and more. She is the founder and CEO of Zoel Productions, an independent film, television, and multimedia productions company based in New York. Joanna created MAPP, a nonprofit empowering women to lead through mentorship and advocacy in response to witnessing the unfair obstacles her mother and many women in hospitality face trying to advance in their careers. Now as a mother of three girls, she is on a mission to ensure all women are provided the tools to reach their full potential and become leaders in their fields.
Beginning March 1 and continuing every Monday throughout the month, 'A Conversation with HER' featured a diverse group of women leaders including Ashley Lamothe and Danica Anderson of Chick-Fil-A, Christine Elsesser of Cracker Barrel, Emily Elwell of Domino's, Tanya Hill-Holiday of McDonald's, Stacey Pool of Noodles & Company, Pinky Cole of Slutty Vegan, and Libby Saylor Wright of Microsoft. Sessions addressed a wide range of topics impacting women, covering everything from resources to the leadership pipeline. Participation was free to registered guests.
"We are pleased that hundreds of Women Owner-Operators, aspiring Operators, brand leaders and allies of all backgrounds have shown up each week to exchange ideas, discover solutions to common challenges, and champion much-needed diversity and inclusion at the Owner-Operator level," said Stephanie Davenport, president and chief executive officer of PRIME Strategy, Inc. "As we closed the event series with Joanna James, we are confident that attendees got the fuel they needed to continue our collective efforts to accelerate the pace of progress for women in the restaurant industry and help one another achieve entrepreneurial excellence."
Women across all cultures in the restaurant industry continue to face challenges as they rise to the ranks of Top Chef or Restaurant Owner-Operator. Pandemic-related challenges and opportunities are top of mind as many of these entrepreneurs work to sustain, reinvent and grow their businesses.
The event audience included women Owner-Operators across all restaurant concepts and brands, as well as aspiring women Owner-Operators (restaurant leaders, students, other seasoned professionals), brand partners, industry partners, stakeholders and allies. Series content and speakers span all industry segments including Quick Service, Fast Casual, Casual Dining and Fine Dining.
For more information, visit http://www.primestrategyinc.com/AConversationWithHer
###
About PRIME Strategy, Inc.
PRIME Strategy, Inc. helps individuals and organizations thrive and remain relevant in the face of accelerating change by driving smarter strategy, better execution and "Beyond Status Quo" results. From Fortune 500 Companies to Small Businesses, our clients engage us for: Strategic Advisory Services, "Real" Leadership Coaching, Transformational Change Leadership, and Strategic Forums & Events. For more information, please visit http://www.primestrategyinc.com.