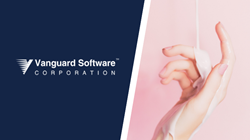 RALEIGH, N.C. (PRWEB) November 07, 2019
For over 38 years, this pharmaceutical skincare company has partnered with health and research professionals to meet the skincare needs of people across the world.
With strong commitments to the healthcare community, the company has increased its global reach to more than 100 countries and expanded its product portfolio to treat a range of dermatological conditions.
Vanguard Software plans to improve the predictability and accuracy of the company's gross sales forecasting model with our IBP platform, Vanguard Predictive Planning.  With our demand planning solution, our client will be able to more accurately predict global consumption of their products, and make better-informed decisions in their supply chain.
With the project in full swing, we look forward to improving the supply chain management operations for our newest pharmaceutical client.  If your company is interested in improving sales forecasting or demand planning accuracy, request a demo today.
About Vanguard Software
Vanguard Software introduced its first product for decision support analysis in 1995. Today, companies across every major industry and more than 60 countries rely on the Vanguard Predictive Planning platform. Vanguard Software is based in Cary, North Carolina.