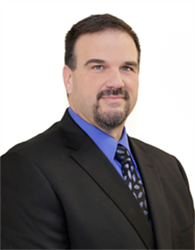 I am proud that in just two years, we were successfully able to make those changes and moved from negative to stable. This is a huge accomplishment for HAI Group and could not have been done without the hard work and dedication from each of our employees. We will remain steadfast in our work to cont
CHESHIRE, Conn. (PRWEB) October 19, 2018
HAI Group, a leading member-owned property-casualty insurance company for the public and affordable housing community, announces that A.M. Best Company revised their outlook to stable and reaffirmed their financial strength rating of 'A (Excellent).'
The group rating for HAI Group includes Housing Authority Risk Retention Group, Inc. (HARRG); Housing Authority Property Insurance, A Mutual Company (HAPI); Housing Enterprise Insurance Company, Inc. (HEIC); and Housing Specialty Insurance Company, Inc. (HSIC).
"The revised outlooks to stable from negative reflect the group's improving operating performance trend in recent periods due to successful implementation of profitability enhancements, as well as senior management's strong operating experience and in-depth knowledge of the housing industry." wrote A.M. Best Company in a press release announcing the revision.
"When our outlook was downgraded in 2016, we knew that we had work to do," said HAI Group President and Chief Executive Officer Ed Malaspina. "I am proud that in just two years, we were successfully able to make those changes and moved from negative to stable. This is a huge accomplishment for HAI Group and could not have been done without the hard work and dedication from each of our employees. We will remain steadfast in our work to continue to improve our performance."
To read the full press release distributed by A.M. Best Company, please visit http://www.ambest.com.
About HAI Group
HAI Group® is the marketing name for a family of companies founded by and dedicated to housing, headquartered in Cheshire, Connecticut. While we are recognized as a pioneer of public and affordable housing insurance programs, insurance is not our only strength. We protect, preserve, and promote the sustainability of affordable housing with a wide array of products that support the challenges housing organizations face, offering insurance, strategic capital, research, advocacy, and training to meet the needs of over 1,500 housing organizations and more than 12,000 housing professionals across the nation. For a complete list of our companies, visit http://www.housingcenter.com.