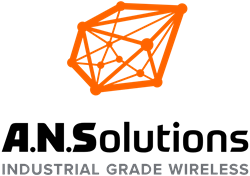 "We see a growing interest in our @ANY development tools from IoT developers across the globe," said Thomas Lerm, CEO of A.N. Solutions GmbH. "We put together convenient support packages that offer developers the flexibility they need."
DRESDEN, Germany (PRWEB) October 15, 2020
A.N. Solutions GmbH, a leading Industrial Internet of Things (IIoT) design house, today announced the availability of new engineering support options for RF developers that build prototypes and create new wireless products and solutions for smart buildings, industry automation, and other IoT applications. Depending on the complexity of a project, the developers can choose one of the two support levels, expert or professional. Support packages of 5, 10 and 20 hours can be purchased online at https://shop.an-solutions.de/en/.
"We see a growing interest in our @ANY development tools from IoT developers across the globe," said Thomas Lerm, CEO of A.N. Solutions GmbH. "What became evident was that they wanted to pick and choose engineering support options. Instead of cumbersome support contracts, we put together convenient support packages that offer developers the flexibility they need. They can easily select the support level and get more hours as they go, so that they only pay for support they actually need."
From a basic installation and network configuration to a complex product design, A.N. Solutions' engineers will provide guidance and assistance every step of the way. A wide range of support services is available for developers building innovative IoT products and solutions using the cutting edge A.N. Solutions, Microchip®, and other platforms. A.N. Solutions' dedicated team of engineers will answer questions, troubleshoot issues, and offer professional consulting, freeing up the customer's resources and accelerating time-to-market for their products.
The Expert Level support offers a comprehensive bundle of professional services, including:

Dedicated email and phone support with 24-hour response time during business hours;
Device configuration assistance;
Connectivity support;
Network troubleshooting;
Bug reporting and limited debugging
Features and functionality support; and
Firmware customization and custom upgrades.
For customers with complex projects involving large-scale deployments and sophisticated wireless sensor network topologies, we offer Professional Level support encompassing all Expert Level services as well as extended services, such as:

24/7 12-hour response time;
Software application development;
Integration of third-party devices;
Deployment site surveys;
On-site support;
Installation services;
Implementation services;
Custom device configuration and deployment services
On-site and online training; and
Solution troubleshooting.
Currently, up to one hour of free Professional Level support is available with a purchase of any development kit. Covering the developers' basic needs for assistance with a system bring-up, it provides a convenient way to evaluate A.N. Solutions' engineering support services and make an informed decision on selecting additional support options.
Applications areas cover industrial monitoring and control systems, smart buildings, smart energy systems and automated metering, transportation, smart cities, and more. A.N. Solutions engineers are fluent in IoT standards, such as IEEE 802.15.4/Zigbee,6LowPAN and LoRa, know their compatibility, and all aspects of connectivity, device management, network security, and sensor data acquisition. For more information on the available Engineering Support options, visit https://an-solutions.de/en/engineering-support-services.html.
###
About A.N. Solutions
A.N. Solutions is a leading Internet of Things (IoT) design house specializing in concept-to-market wireless networking solutions for energy management, building automation, and other application areas demanding intelligent and reliable wireless connectivity. A.N. Solutions help OEMs and system integrators to roll out new products and flexible, scalable, secure and resilient wireless network solutions on time and on budget with no in-house RF expertise by offering easy-to-use hardware and software components and engineering services. Ultra-sensitive IEEE 802.15.4/Zigbee RF modules, embedded software and development tools for Sub-1 GHz and 2.4 GHz license-free ISM bands enable quick and seamless technology implementation, customization, and integration with the existing infrastructure, such as GNSS, WLAN, Bluetooth, and more. Headquartered in Dresden, Germany, the A.N. Solutions team possesses over 10 years of experience, adhering to the spirit of innovation, and "Made in Germany" quality. For more information, please visit http://www.an-solutions.de.
Adaptive Network Solutions GmbH
Tel.: +49 351 30900 199
Email: press@an-solutions.de