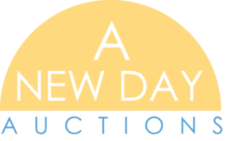 "The diversity of collectibles consigned to A New Day Auctions is what makes this company unique."
ATLANTA (PRWEB) March 25, 2021
WorthPoint.com today announced a partnership with A New Day Auctions.
Founded in 2009 by Joshua and Kendra Stevens and based in Cannon Falls, Minn., A New Day Auctions offers a wide assortment of items at their weekly auctions. Recent and upcoming sales include everything from firearms and toys to stamp collections, comic books, trading cards, militaria, coins, and vintage jewelry.
To launch the partnership, WorthPoint® recently added more than 66,000 sales results from A New Day Auctions, which are now available for search via WorthPoint.com.
"The diversity of collectibles consigned to A New Day Auctions is what makes this company unique," said WorthPoint Founder and CEO Will Seippel. "WorthPoint subscribers will enjoy discovering many surprises among A New Day Auctions sales results and upcoming listings."
A New Day Auctions co-founder Kendra Stevens said they started using WorthPoint several years ago.
"In researching sold prices for antiques and collectibles on the internet, WorthPoint's results always come out on top," Stevens said. "We appreciate that the site shows photos and includes great information beyond prices realized and the date sold, especially for maker's marks. We have thousands of auctioned items spanning the last 12 years, and much of it will be found in WorthPoint's marks database."
A New Day Auctions hosts sales multiple times per month; details are available on the company's homepage at ANewDayAuctions.com.
WorthPoint partners with a diverse group of online marketplaces and traditional auction houses to provide archived sales data for art, antiques, luxury, vintage, and collectible items. For more information on WorthPoint data partnerships, click here.
About WorthPoint:
WorthPoint Corporation manages the largest online resource for researching, valuing, and preserving antiques, art, and collectibles. The company's suite of offerings on WorthPoint.com includes a Price Guide, a resource gallery for identifying maker's marks, autographs, patterns, and symbols (M.A.P.S.), and a digital Library with over 1,400 books on collectible topics. Through data aggregated from online marketplaces, including eBay and leading auction houses, WorthPoint empowers the antiques and collectibles industry by providing a steady stream of new data each month, building on more than 540 million archived prices and nearly 1.3 billion images to improve pricing transparency for sellers and buyers. Based in Atlanta, WorthPoint has subscribers on six continents.