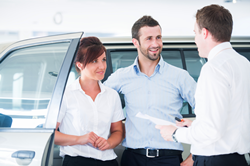 "Before signing any insurance deals, drivers should analyze several factors like insurers' complaint ratios and customer satisfaction ratings", said Russell Rabichev, Marketing Director of Internet Marketing Company.
LOS ANGELES (PRWEB) October 16, 2020
Cheapquotesautoinsurance.com has launched a new blog post that explains how drivers can find out the most reliable car insurance companies.
For more info and free quotes, please visit https://cheapquotesautoinsurance.com/how-to-select-the-best-car-insurance-companies/
Working with an insurance company that is reliable is very important. Although there are many insurance carriers that claim they are the best and offer unmatched services and prices, drivers should carefully analyze these companies and their offers before signing any insurance deals.
To find a reliable insurance company, drivers should follow the next tips:

Determine the coverage needs. Drivers should analyze their budgets and see what policy they can afford. They should decide on how much they are willing to pay on their deductible, what options they need and if they are bundling policies or not. Also, drivers should take into consideration the discounts they might be eligible for.
Search for car insurance quotes. There are many places where a driver can obtain insurance quotes. The most popular ones are brokerage websites, insurance companies' websites, and local broker agents.
Avoid insurance scams. Drivers that found a tempting insurance offer are recommended to check the insurer that made the offer. The easiest way to do that is by going to the local Department of Insurance website. On this site, drivers will find all the insurance providers that are authorized to sell policies in their areas.
Check financial stability. Drivers need a financially strong company that is capable of paying the claims made by their customers. Various independent agencies have lists with insurance companies and their financial ratings. The most popular agencies where drivers can check financial ratings are A.M. Best, Moody's, Fitch, Standard & Poor's.
Analyze customer satisfaction ratings. What other customers think about an insurance company is important for other potential customers. To find out more about what customers think about an insurer, drivers should check the Auto Insurance Provider Ratings that is released each year by J.D. Power. In this list insurance carriers are rated based on overall satisfaction, policy offering, pricing, billing, payment, and customer support.
Look for complaint ratios. The Better Business Bureau (BBB) website is the place where drivers should go in order to analyze insurers' complaint ratios.
For additional info, money-saving tips and free car insurance quotes, visit https://cheapquotesautoinsurance.com/
Cheapquotesautoinsurance.com is an online provider of life, home, health, and auto insurance quotes. This website is unique because it does not simply stick to one kind of insurance provider, but brings the clients the best deals from many different online insurance carriers. In this way, clients have access to offers from multiple carriers all in one place: this website. On this site, customers have access to quotes for insurance plans from various agencies, such as local or nationwide agencies, brand names insurance companies, etc.