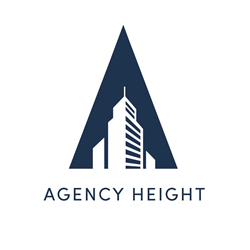 A hassle-free solution-oriented platform that matches agents with potential clients.
ATLANTA (PRWEB) April 19, 2021
Agency Height is proud to announce the launch of its long-awaited Agent Directory. The platform is an innovative one-stop solution for agents and potential clients to find each other using a hassle-free process.
With the launch of this online directory, Agency Height will bridge the gap between insurance agents and their clients by providing a seamless and easily accessible collective hub designed for both parties.
Agents are provided access to a vast untapped resource of new clients. They are able to strengthen their online presence through a free membership program. And they will be able to leave a more substantial digital footprint, resulting in additional reviews and ratings to improve credibility in their locality.
Independent insurance agents can also benefit from the directory's ranking system. As the agents claim listings, they can improve their rank, resulting in more publicity and boosting career growth. With a free membership program, claiming a listing is easy.
Customers looking for quality, affordable insurance policies will benefit from our one-of-a-kind algorithm. It allows users to search for experienced agents within a 50-mile radius by entering keywords and location data.
With a free membership program, Agency Height aims to bring together a community of clients and agents in the easiest way possible. The directory will be available for all independent insurance agents starting 19th April 2020. Find more information at Agency Height.
About the Company: Agency Height is an online insurance publisher for independent insurance agents offering insight and information about the industry. The company aims to build an extensive platform for agents and help them seize bigger opportunities.