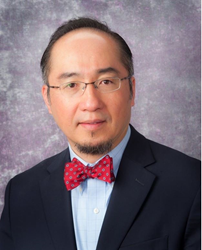 CYPRESS, Calif. (PRWEB) October 26, 2020
The AAGL Congress is expected to welcome a record number of physicians, both domestic and international, through an all virtual format. This year's Congress boasts 19 Postgraduate (PG) courses, all offering continuing medical education (CME) credits, and led by some of the top minimally invasive gynecologic surgeons in the world. A live chat feature encourages attendees to engage in each session and ask their questions.
Each postgraduate course has been thoughtfully developed for this year's program. Courses are divided into two parts consisting of a prerecorded training followed by a live-streamed discussion. Prerecorded content is available for registered participants from October 21, 2020, to April 1, 2021. Live-streamed discussions begin November 6, 2020 and are spread out over the nine-day Congress to allow for the most remarkable worldwide participation. Completion of prerecorded courses is a prerequisite to participation in the live-streamed discussion.
PG courses will cover a wide range of topics, including Laparoscopic Hysterectomy, Surgical Robotics, Laparoscopic Myomectomy, Urogynecology, Complex Pelvic Neuropathies, Advances in Gynecologic Oncology and Complex Pelvic Surgery, Fertility Options, Advanced Endometriosis, Vaginal Surgery, Sexual Pain and Advanced Surgical Techniques.
"Breaking Barriers," the theme of the AAGL's 2020 Congress, includes the breaking of barriers presented in surgery. Dr. Danny Chi Yung Chou from Sydney Women's Endosurgery Centre in Sydney, NSW, Australia, encourages attendees to "let us equip you with the technical know-how to push your surgical envelope and break down the barriers." Dr. Arnaud Wattiez from Latifa Maternity and Paediatric Hospital in Dubai, United Arab Emirates states, "Our role is to bring physicians from knowledge to understanding." Check out Dr. Chou and Dr. Wattiez's prerecorded course, Pushing the Surgical Envelope: Breaking Down the Barriers, and the live-streamed discussion at 3:00 PM (PT) on November 11.
Attendees looking to learn more about vaginal surgery through laparoscopy will want to look into the postgraduate course Natural Orifice Transluminal Endoscopic Surgery: Enhancing the Capabilities of Vaginal Surgery through Laparoscopy prerecorded by Dr. Xiaoming Guan from Baylor College of Medicine in Houston, Texas, and Dr. Howard Salvay from Palo Alto Medical Foundation in Santa Cruz, California. This course discussion will be live-streamed at 3:00 PM (PT) on November 8. According to Dr. Guan, "Pairing laparoscopic and vagina surgical techniques begets a novel approach. Transvaginal natural orifice transluminal endoscopic surgery (NOTES) was once considered outside the scope of traditional vaginal surgery."
"Endometriosis impacts 10% to 15% of women and is the main cause of pelvic pain and female infertility," states Dr. Mauricio Abrao from Clínica Medicina da Mulher in São Paulo, Brazil. Dr. Charles Miller from The Advanced Gynecologic Surgery Institute, Naperville, Illinois, further expounds, "It is well known that endometriosis causing debilitating pain can also impact vital organs including bowel, bladder, ureter, spine, and lungs. Our postgraduate course, featuring an international group of the who's who in endometriosis surgery will encompass the realm of surgical management to treat this debilitating disease." Dr. Abrao agrees, "This Course is a unique opportunity for the attendees to learn from the top international specialists about the most advanced techniques to diagnose and treat endometriosis with advanced techniques." Join Dr. Miller and Dr. Abrao as they address all things endometriosis in their prerecorded course, Advanced Endometriosis Surgery: Everything You Need To Know. The live-streamed discussion begins at 3:00 PM (PT) on November 6.
Dr. Erin Carey from the University of North Carolina, Chapel Hill, in North Carolina and Dr. Juan Diego Villegas-Echeverri from Risaralda, Clínica Comfamiliar in Pereira, Colombia tackle the treatment of sexual pain in their course, When Sex Is a Pain! Navigating Sexual Pain in the Perimenopausal Patient. According to Dr. Carey, "For many women, sex can become painful and difficult around menopause, and there is often overlapping sexual dysfunction. In response to the overwhelming interest in menopausal medicine at the AAGL Congress last year, we launched a dedicated program on sexual pain. This course dives deep into the evaluation, diagnosis, and treatment of sexual pain in perimenopausal women. We aim to give surgeons the tools needed to support patients suffering from insertional and deep pelvic pain with intercourse, symptoms of genitourinary syndrome of menopause, and sexual dysfunction secondary to pain." The live-streamed discussion begins at 3:00 PM (PT) on November 6.
In addition to these dynamic postgraduate courses, this year's Global Congress scientific program includes nine days of impactful general sessions, an interactive virtual exhibit hall, 24 open communication sessions, 8 plenary sessions, 9 panel discussions, 8 surgical tutorials, a poster hall with narration from presenters, and 18 live surgeries streamed in high definition.
The AAGL Global Congress on MIGS is the premier academic event of the year for the personal and professional development of minimally invasive gynecologic surgeons. Registration and general information about the meeting is available at the official Congress website.
AAGL is an international professional medical association of laparoscopic surgeons and the global leader in minimally invasive gynecologic surgery. AAGL's mission is to elevate the quality and safety of health care for women through excellence in clinical practice, education, research, innovation, and advocacy. Since 1971, the AAGL has educated the world's finest surgeons and facilitated a global exchange of information regarding gynecological breakthroughs and best practices to improve women's health worldwide. Click here to find out more about AAGL.
For more information please contact Linda Michels, Executive Director, AAGL, at 714-503-6204 or lmichels@aagl.org.