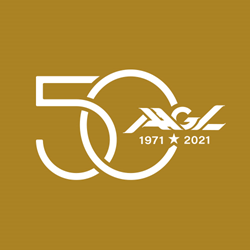 CYPRESS, Calif. (PRWEB) January 28, 2021
Since its inception in 1971, AAGL has played a critical role in the dissemination of best practices in MIGS and the education of gynecologic surgeons from around the world. The AAGL proudly count the world's foremost authorities in gynecologic surgery, procedural pioneers, and medical thought leaders as members of our association. Now, with a membership of over 7,500 surgeons across 110 countries, the AAGL continues to reach to the farthest corners of the globe to elevate MIGS and thereby, enhance health care for women worldwide.
"This is a tremendous milestone for our association," shares Linda Michels, Executive Director of AAGL. "It represents the perseverance and commitment to excellence of thousands of gynecologic surgeons who carry out our mission. Our legacy of the last 50 years is the improved health of millions of women."
"Each of us, as members of this prestigious association, owe homage to those who came before us," says Dr. Ted T.M. Lee, AAGL President. "We study their techniques; we learn from their struggles and we benefit from their advocacy. Throughout this year we remember and recognize the achievements of the AAGL and will use this inspiration to shape our vision for the years to come."
AAGL is the leading association promoting minimally invasive gynecologic surgery among surgeons worldwide. AAGL's mission is to elevate the quality and safety of health care for women through excellence in clinical practice, education, research, innovation, and advocacy. Find out more about the AAGL at: http://www.aagl.org.
For more information, please contact Linda Michels, Executive Director, AAGL, at 714-503-6204 or lmichels@aagl.org.