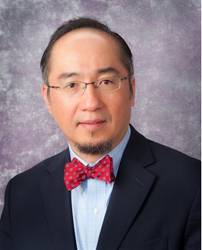 CYPRESS, Calif. (PRWEB) September 09, 2020
The American Association of Gynecologic Laparoscopists (AAGL) announces the 49th Annual Global Congress on Minimally Invasive Gynecologic Surgery (MIGS), held virtually, November 6-14, 2020. AAGL's Congress, the premier scientific conference for gynecologic surgeons from around the world, offers high-quality education and cutting-edge best practices in MIGS.
This year, the AAGL Congress is expected to welcome a record number of physicians, both domestic and international, through an all virtual format. The theme of the AAGL's 2020 Virtual Congress, "Breaking Barriers" represents overcoming the many barriers presented by the COVID-19 pandemic.
Prerecorded courses for registered participants are available from October 19, 2020 to April 1, 2021. Live sessions begin virtually on November 6 with thoughtful time consideration for a worldwide audience.
The robust, nine-day, expanded scientific program meticulously developed by Dr. Ted Lee and the Scientific Program Committee, has something for everyone. It includes 19 interactive postgraduate courses, numerous CME (continuing medical education) opportunities, 24 open communication sessions, 8 plenary sessions, 9 panel discussions, 8 surgical tutorials, chat rooms with mentoring by MIGS experts, a poster hall with narration from presenters, and more than 12+ live-streamed surgeries.
Three dynamic general sessions punctuate the event including an address by this year's keynote speaker, the highly acclaimed researcher and educator, Carla Pugh, MD, PhD. Dr. Pugh's groundbreaking innovations are dramatically reshaping how physicians learn to practice medicine.
In addition to the exciting program line up, the AAGL Virtual Congress has fun social events and an interactive virtual exhibit hall. AAGL's Virtual Exhibit Hall is an engaging online environment with digital product booths staffed by industry representatives, LIVE product theaters and an in-booth meeting scheduler to connect attendees with the latest innovations in medical devices and technology.
"The AAGL 2020 Virtual Congress is an incredible, unprecedented opportunity for learning. We are breaking barriers by providing language translation of program content in real-time and removing travel, cost and time limitations allowing us to extend our reach and equip more minimally invasive gynecologic surgeons throughout the world than ever before." Ted T.M. Lee, MD, 2020 Scientific Program Chair and Vice President, AAGL.
As in years past, the AAGL Global Congress on MIGS is the premier academic event of the year for personal and professional development in minimally invasive gynecologic surgery. Registration and general information about the meeting is available at the AAGL Global Congress webpage.
AAGL is a professional medical association of laparoscopic surgeons and is the global leader in minimally invasive gynecologic surgery. AAGL's mission is to elevate the quality and safety of health care for women through excellence in clinical practice, education, research, innovation, and advocacy. For the last 51 years, the AAGL has created a culture of contribution among its members and facilitated a worldwide exchange of information regarding gynecological breakthroughs and best practices. These trusted, professional relationships and long earned respect for each other's medical expertise made the formation of this webinar possible. Find out more about the AAGL at: http://www.aagl.org.
For more information please contact Linda Michels, Executive Director, AAGL, at 714-503-6204 or lmichels@aagl.org.