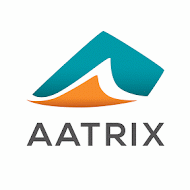 The SOC and HIPPA certification process is extensive and assures our customers that Aatrix protects their data with a comprehensive and consistent effort.
Grand Forks, ND (PRWEB) December 06, 2018
Aatrix announces it has officially completed our 2018 audit and have received SOC 2 Type 2 certification as well as HIGH HIPPA certification. SOC is a system of service organization controls. SOC stands for "system and organization controls," and the controls are a series of standards designed to help measure how well a given service organization conducts and regulates its information. The purpose of SOC standards is to provide confidence and peace of mind for organizations when they engage third-party vendors. A SOC-certified organization has been audited by an independent certified public accountant firm which determined the firm has the highest SOC safeguards and procedures in place. The SOC 3 report will be available at aatrix.com by December 15, 2018.
The comprehensive Aatrix Fed/State Payroll Reports and Payments™ solution has been available to Payroll Software developers for more than 18 years. Integrated into 47 payroll solutions, Aatrix adds a powerful payroll reporting component to any web deployed or software payroll solution as a turnkey, fully integrated OEM solution. The Aatrix solution allows any cloud or desktop deployed payroll software provider to include all Fed, State, and most local Payroll Reporting to gov't agencies, Aatrix replaces significant internal costs for Payroll Reporting and initiates a new revenue stream created by the shared revenue from eFiling for integrated solutions.
"We continue to spend millions of dollars to make certain our customers data is secure at every point in our process." says Aatrix CEO, Steve Lunseth. " The SOC and HIPPA certification process is extensive and assures our customers that Aatrix protects their data with a comprehensive and consistent effort."
There are more than 364,000 businesses using the Aatrix State & Fed Payroll Reports™ solution in the US and Canada. Aatrix's solution enjoys a 96% customer RECOMMEND rating. The SOC 2 Type 2, SOC 3, and HIPPA certifications will aid Aatrix to continue to grow customer usage. Aatrix revenue has produced double digit grown each year for the past 20 years and projections anticipate that revenues will continue grow for the foreseeable future.
The Aatrix solution is supported by its reaffirmed Patents, Aatrix is the only Electronic Forms Company allowed to use the unique patented process US Patent numbers 7,171,615 and 8,984,393 to create forms, display them on screen filled with data from an intermediate source, editable by the user. This patented process was one of only two software patents recently reaffirmed by the US Circuit Court of Appeals (https://www.natlawreview.com/article/does-aatrix-software-provide-software-patent-owners-shelter-alice-storm)..
Aatrix Software
Located in Grand Forks, ND, Aatrix Software has been developing innovative accounting software solutions since 1986. Originally founded to develop Macintosh accounting and Payroll applications, Aatrix's Electronic Forms Division has established itself as a leader in payroll tax forms, providing Electronic Payroll Reports and eFiling (Windows and Macintosh) to accounting software solutions. Aatrix's finance software has received numerous awards, including Software Digests highest overall rating and Home Office Computing Editors Pick.
In 1998 Aatrix established a Windows® development group given a mission to create a comprehensive State and Federal Payroll Reporting solution module that is easily integrated with any accounting software. Today, after millions of dollars invested and armed with US Patent #7,171,615. The Aatrix Electronic Forms Division is now one of the nation's premier Payroll Reporting specialists.