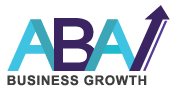 PALO ALTO, Calif. (PRWEB) February 26, 2020
There are approximately 70 million people with autism in the world, and yet there is a worldwide scarcity of trained professionals to implement evidence-based intervention programs to help serve children with autism and other special needs. Applied Behavioral Analysis (ABA) is an evidenced-based intervention that with early and intensive application of quality ABA programming has demonstrated 47% success rate helping children with autism to mainstream.
ABA organizations worldwide are challenged with finding qualified Board Certified Behavioral Analysts (BCBAs) to meet the ever-growing demands of their communities. ABA Business Growth is focused on addressing this issue through easy access to high quality education that enables professionals to earn and/or maintain their ABA certification.
THE CE LIBRARY FOR BEHAVIOR ANALYSTS
The CE Library for Behavior Analysts is a comprehensive training library that allows you to meet 100% of the CE certification requirements in one centralized and easily accessible location. The library includes the following:

Includes 33 CEU Hours
BACB® - 37 Type II, Ethics, and Supervision QABA® - 37 General, Ethics, and Supervision APA® - 22 General (Home Study)
Meets 100% of BACB CE requirements in one library!
24x7 Unlimited access to all training webinars
Available on computer and mobile devices
100% CEU processing included
The CE Library for Behavior Analysts provides opportunities for professional growth and empowers ABA organizations to develop staff skills and expand upon service offerings that have a direct impact on the communities they serve.
Please visit https://aba-businessgrowth.com for more information about the CE Library for Behavior Analysts or contact their team at contact@aba-businessgrowth.com.