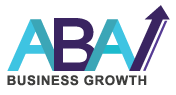 ABA Business Growth's email campaigns are original, visually powerful and connect you with an active community of job seekers in the field who want to hear from you.
PALO ALTO, Calif. (PRWEB) February 19, 2020
There are approximately 70 million people with autism in the world, and yet there is a worldwide scarcity of trained professionals to implement evidence-based intervention programs. Less than 10% of the world's population with autism has access to a life-changing intervention known as Applied Behavioral Analysis (ABA).
ABA Business Growth seeks to address this issue that is facing virtually every ABA organization - high demand for services with limited resources to deliver on those services. ABA Business Growth has launched its DIGITAL RECRUITMENT PROGRAM as a powerful way for behavioral health organizations to connect with qualified, career seeking professionals in the field. The organization offers access to 18,000 BCBAs®, 10,000 RBTs®, Behavior Technicians and Para-Professionals who cannot be accessed through other means.
ABA Business Growth works closely with organizations so they may have an opportunity to share their unique story and to make an emotional connection with potential candidates. In addition, they work with you throughout the entire process to analyze outcomes and to make modifications that optimize the overall campaign as it moves forward.
ABA Business Growth hopes the new digital recruitment program will give organizations the opportunity to seek and find the talent they need to deliver services on a scale and at a quality needed to make a difference in the lives of those with autism and other special needs.
Learn more about ABA Business Growth and their digital recruitment program at https://aba-businessgrowth.com.