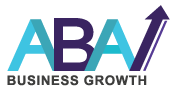 PALO ALTO, Calif. (PRWEB) January 29, 2020
ABA Business Growth (https://aba-businessgrowth.com) is committed to making a difference in the lives of individuals with autism and other special needs through the development and world-wide delivery of the highest quality education and professional development programs. Their mission is to improve the quality of care and treatment for those with autism and other special needs by increasing access to evidence-based education opportunities. ABA Business Growth programs exceed the requirements defined by the Behavior Analyst Certification Board (BACB) and they offer continuing education credits staff may use to earn and maintain specific licenses and certifications. You may learn more about their training programs at https://aba-businessgrowth.com.
THE ABA TRAINING PARTNER PROGRAM
One of ABA Business Growth's flagship educational offerings is The ABA Training Partner Program. It includes three of their most popular courses in one complete package: The CE Library for Behavior Analysts, the RBT 2.0 Education Program, and the RBT Continuing Education Library.
This exclusive program is offered on a monthly subscription basis at incredible rates ($10-$15 per license depending on the number of staff) and with no long-term commitments! Programs may be customized to meet the unique needs and requirements of each organization.
For more information about ABA Business Growth training programs, visit the ABA Business Growth website at https://aba-businessgrowth.com or email their team at contact@aba-businessgrowth.com.