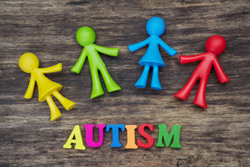 SPRING CITY, Pa. (PRWEB) August 27, 2018
Raising a child with autism is an enormous and often overwhelming task, and the goal of all parents is to help their child reach his or her full potential with the help of all available resources. One simple way to support a family affected by autism is to learn more. Being informed is a great way to help provide much-needed support for these families. In support of these efforts, ABA Programs Guide has released "ABA Programs Guide Shares 30 Things Parents of Children on the Autism Spectrum Want You to Know."
About 1 in 59 children has been identified with autism, or autism spectrum disorder (ASD) according to estimates from the Centers for Disease Control and Prevention (CDC) Autism and Developmental Disabilities Monitoring (ADDM) Network. More people than ever before are being diagnosed with ASD, and yet, this diagnosis remains often misunderstood. In order to dispel certain myths surrounding this condition and to separate fact from fiction, ABA Programs Guide shares 30 things parents of children with ASD want others to know.
ASD refers to a range of conditions characterized by challenges with social skills, repetitive behaviors, speech and nonverbal communication, as well as by unique strengths and differences. A diagnosis of ASD now includes several conditions that used to be diagnosed separately: autistic disorder, pervasive developmental disorder not otherwise specified (PDD-NOS), and Asperger syndrome. These conditions are now all called autism spectrum disorder.
Children with ASD often have problems with social, emotional, and communication skills. They might repeat certain behaviors and might not want change in their daily activities. Many children with ASD also have different ways of learning, paying attention, or reacting to things. While some children make significant developmental gains with early and intense intervention, others may make slow progress depending on their intelligence, the severity of their ASD symptoms, and whether they have associated medical problems such as seizures or significant behavioral disorders.
Read the full article at the following link:
https://www.appliedbehavioranalysisprograms.com/things-parents-of-children-on-the-autism-spectrum-want-you-to-know/
In addition to the "30 Things Parents of Children on the Autism Spectrum Want You to Know," ABA Programs Guide has compiled related resources for parents and families including:

101 Great Resources for Homeschooling Children with Autism
10 Best Comprehensive Homeschool Curricula for Children with Autism
30 Best Children's Books About the Autism Spectrum
30 Best Autism-Friendly Vacation Ideas
Five Ways to Support Parents of Children with Autism
Read more at the following links:
https://www.appliedbehavioranalysisprograms.com/homeschooling-autism/
https://www.appliedbehavioranalysisprograms.com/autism-homeschool-curricula/
https://www.appliedbehavioranalysisprograms.com/30-best-childrens-books-about-the-autism-spectrum/
https://www.appliedbehavioranalysisprograms.com/30-best-autism-friendly-vacation-ideas/
https://www.appliedbehavioranalysisprograms.com/lists/five-ways-support-parents-children-autism/
Applied Behavior Analysis Programs Guide is an online resource guide providing the latest high-quality information for those considering a degree in applied behavior analysis. Comprehensive resources include degree program rankings, information about ABA certifications, answers to frequently asked questions, and more.