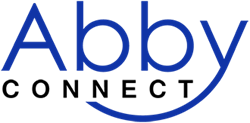 Although storefronts and offices shut down for companies that went remote, business owners that used Abby Connect as their answering service never felt their doors close. And, neither did their callers.
LAS VEGAS (PRWEB) March 11, 2021
Abby Connect®, the premier provider of live virtual receptionist services for small businesses in the US and Canada, is proud to have answered over one million calls during 2020 and the height of the COVID pandemic. No one could have imagined the impact that COVID19 would have on small businesses in the US and throughout the world. CEO Nathan Strum remarked, "Our way of life, as we knew it, changed dramatically. And, for better or for worse, Abby was there to answer the call."
Strum stated that, "Abby's focus on compassionate, clear, and consistent communication paired with a 24/7 answering service for small businesses helped keep many businesses not just stay open but even helped them grow."
As the effects of the pandemic settled in, some small businesses started to go under and even close their doors for good. But clients of Abby Connect had a much different experience. Although storefronts and offices shut down for companies that went remote, business owners that used Abby as their answering service never felt their doors close. And, neither did their callers.
As experts in customer excellence, receptionists at Abby know how to make your callers feel like they just stepped through your lobby and right up to the front desk. "Callers never feel the disconnect that they get from calling businesses that use other answering services," said Strum. "And, we can assure you that we understand the challenges of making big changes like this and all while pushing through the effects of the pandemic."
While businesses had to move their offices to remote locations, Abby Connect had to make a big move, too. In the spring of 2020, Abby Connect moved to a larger location. Abby Connect was expanding and needed more room. The move occurred the weekend prior to the city of Las Vegas issuing the necessary restrictions to aid in reducing the spread of COVID19. Abby Connect's new large office was quickly transformed into a COVID-safe working space and they worked with technical and personal challenges having some staff at home.
Marianne Mlechick, Vice President of Operations, explained, "The pandemic presented a great challenge. At Abby Connect, we believe it's best that our family-like team works under one roof. Remote working isn't something we do very much of around here. And, there is a good reason for that. Unlike other answering services, we at Abby have a training program and team structure that surpasses any other format of operations for live answering services. We understand firsthand how hard it was getting through those first weeks of quarantine. No matter what the challenge was though our team and CEO pushed forward, our leadership supported us all, our business prevailed, and so did our clients' businesses."
There was nothing more confusing for business owners that went remote than figuring out exactly how to get the quality of work from their office implemented into their homes. At least, for those that didn't already have their home offices set up, which applied to the majority of office workers in the US.
Abby Connect took away those concerns SMB owners felt towards their business phone lines. As leading experts in phone systems from all top carriers, Abby was able to forward lines and set up services for clients fast and efficiently. This seamless act helped control the gap that many SMB owners began to feel in their sales margins when they chose to take all their business calls on themselves or rely on their voicemail.
Many businesses that went remote also relied on their company's website and online search engines to bring them their customers. Sam Schwartz, Director of Marketing, shared, "Although it is a great place to start, many online visitors start looking elsewhere once they see that there isn't a clearly posted phone number on your site that they can contact. Resorting to chat or contact forms, these businesses drive a great wedge between them and their buyers. People want to talk to people. Not a machine or auto-responder. At Abby, we put a human touch on every call. Our receptionists receive empathy training and constant support from leadership to help them in providing the most genuine experiences one can have over the phone. When you speak with an Abby receptionist, it feels like you just stepped through the lobby and right up to your front desk. This is how we kept our clients' doors and businesses open."
Most companies, before switching to an answering service, in 2020 had a very traditional office setup. All of which had the staple position of receptionist operating within the company. A receptionist that, just like everyone else in the office, worked a certain shift. These offices, never having a receptionist stay longer than the traditional eight-hour workday, suddenly began to realize the benefits of having someone answer your calls twenty-four hours a day, seven days a week, three hundred and sixty-five days out of the year.
With their phone lines always being attended by stellar receptionists, Abby Connect's clients saw major growth within their sales margins. And, it wasn't just Abby Connect's clients that experienced this growth. Abby Connect also grew as high-quality services increased in demand from those SMBs seeking out the very best for virtual receptionists. In 2020, Abby Connect was listed in the annual Inc. 5000 for 2020 and the team is proud to be represented among the top fastest-growing private companies in America.
About Abby Connect
Abby Connect's virtual receptionists help busy professionals save time so they can focus on running and growing their businesses. Abby's receptionists are top-rated on Clutch.co and ConsumerAffairs.com, and are professional, friendly and become a natural extension of our customers' teams. Abby Connect's founders maintain that having tight-knit company culture which emphasizes team building and personal development, will extend into creating a better service for clients. We make working with an offsite receptionist team seamless for our customers, with an easy to use Mobile App and Portal, dedicated Customer Success Managers, and a unique 14-day free trial. As a result, we help our customers capture more calls and improve communication with existing contacts, which leads to more business.