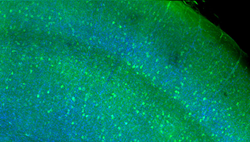 By combining our expertise in antibody development and validation with Visikol's expertise in tissue clearing, we can advance understanding of important biological processes to support th
WHITEHOUSE, N.J. (PRWEB) March 25, 2019
Abcam, a global innovator in life science reagents and tools, and Visikol, a contract research organisation focused on advancing drug discovery, have announced a collaboration to develop new reagents and kits for improved tissue clearing and 3D imaging.
Tissue clearing methods, which are essential to get a better view of complex structures such as the brain and nervous system, have advanced the understanding of neuroscience. These methods are also being rapidly adopted into the drug discovery and safety toxicology fields, where it's vitally important to characterise 3D cell culture models in their entirety.
Dr. Tom Villani, Chief Scientific Officer, Visikol, commented: "Despite being an established technique, challenges such as antibody optimisation and labelling remain as tissue clearing requires the combination of several highly complex disciplines. This collaboration addresses the industry need for improved tools to undertake rapid tissue clearing and 3D imaging that generates high-quality data."
Michael Chipchase, Senior Product Manager, Kits and Assays, Abcam, commented: "Collaboration with industry partners is part of Abcam's strategy to provide scientists with the tools they need. By combining our expertise in antibody development and validation with Visikol's expertise in tissue clearing, we can advance understanding of important biological processes to support the future development of critical diagnostics and therapeutics."
Find out more at: http://www.abcam.com/tissueclearing
Notes to Editors
About Abcam
As a global life sciences company, Abcam identifies, develops, and distributes high-quality biological reagents and tools that are crucial to research, drug discovery and diagnostics. Working across the industry, the Company supports life scientists to achieve their mission, faster.
Abcam partners with life science organisations to co-create novel binders for use in drug discovery, in vitro diagnostics and therapeutics, driven by the Company's proprietary discovery platforms and world-leading, antibody expertise.
By constantly innovating its binders and assays, Abcam is helping advance the global understanding of biology and causes of disease, which enables new treatments and improved health. The Company's pioneering data-sharing approach gives scientists increased confidence in their results by providing validation, user comments and peer-reviewed citations for its 110,000 products.
With ten sites globally, many of Abcam's 1,100 strong team are located in the world's leading life science research hubs, complementing a global network of services and support.
To discover more, please visit http://www.abcam.com and http://www.abcamplc.com.
Contacts
At Abcam:
Francesca Axe
T: +44 (0)1223 696000
E: francesca.axe@abcam.com
For Media Enquiries:
Tim Watson / Dr Katie Duffell
Instinctif Partners
T: +44 (0)20 7457 2013
E: abcam@instinctif.com
About Visikol
Visikol is a CRO focused on advanced drug discovery that is leading the fields of bio-imaging, bioinformatics and image analysis. The company conducts end-to-end drug discovery services that include both 2D and 3D in vitro models and assays, 3D whole mount tissue imaging, digital pathology and custom drug discovery projects. Visikol offers a portfolio of drug discovery services ranging from 2D and 3D cell culture model and assay development to in vitro screening, animal tissue histology and automated image processing. The focus of these services is to transform tissues into images and ultimately into quantitative data sets that can be mined for actionable insights that help Clients make more informed decisions during the drug discovery process. Additionally, Visikol manufactures and sells a suite of tissue clearing reagents and 3D immuno-labeling kits. These products allow researchers to easily and rapidly image whole tissues and 3D cell culture models in 3D instead of traditional 2D sectioning. For more information about Visikol or its services, please visit their website at visikol.com.
Contacts
At Visikol:
Dr. Michael Johnson
T: (800) 615-8474
E: info@visikol.com