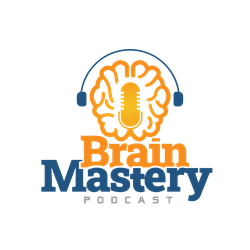 VANCOUVER, British Columbia (PRWEB) May 20, 2021
ABI Wellness launched its first podcast on March 5th, 2021, which featured Dr. Greg O'Shanick, a renowned Brain Injury Specialist and Medical Director of the Center for Neurorehabilitation Services in Richmond, VA. By discussing innovations in cognitive recovery and the future of brain health, the podcast hopes to bring insights to those interested in brain health, brain injuries/concussions (i.e., acquired brain injuries, and the professionals that serve them).
"We hope that our podcasts can bring awareness to the need for more consumer education and efficiency within the field of cognitive rehabilitation," said Mark Watson, CEO of ABI Wellness. "We have been fortunate to have worked alongside renowned specialists and dedicated practitioners in this field. We felt a sense of responsibility to share what we have experienced in brain health innovation. I'm excited for the opportunity to share their insights through the Brain Mastery podcast."
Building and strengthening the neuroscience community
Helping others understand the brain's capacity to change and improve through a lifetime is at the core of ABI Wellness's mission. While neuroplasticity and neuroscience are known to society, not many resources exist to further educate the general public. Furthermore, finding a supportive community of experts can be difficult if you have an acquired brain injury. ABI Wellness's goal with the Brain Mastery podcast is to help more people find consistent content related to brain health, cognitive improvement, innovation, and community engagement.
The Brain Mastery podcast is available on Spotify, Apple Podcasts, and Google Podcasts with new episodes releasing each week. You can access the podcast through ABI Wellness's website, http://www.abiwellness.com/podcast.
About ABI Wellness
ABI Wellness is headquartered in Vancouver, BC, Canada. The company was co-founded in Spring of 2014 by Mark Watson, CEO and former Executive Director of the Watson Centre for Brain Health, and Howard Eaton, President and Chair. ABI Wellness's system is used in both large, renowned hospitals and private clinics.
For more information: abiwellness.com, @abiwellness #abiwellness, info@abiwellness.com. ABI Wellness, 204-6190 Agronomy Rd, Vancouver, BC V6T 1Z3
Media Contact:
Michelle Taschereau CBIS
Customer Success Specialist
ABI Wellness
Burnaby, British Columbia
Canada
Toll-Free: 1-833-414-8958 Ext. 1
mtaschereau@abiwellness.com