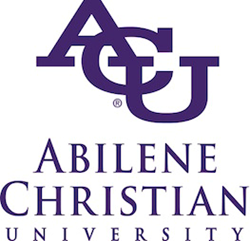 DALLAS (PRWEB) November 09, 2018
The Doctor of Nursing Practice program at Abilene Christian University (ACU) has received accreditation from the Commission on Collegiate Nursing Education (http://www.ccneaccreditation.org). This accreditation is given to schools who demonstrate a quality and rigorous curriculum according to the American Association of Colleges of Nursing (AACN) essentials for DNP education.
"We are honored to receive this recognition," says Dr. Tonya Sawyer-McGee, Program Director and Associate Professor of the DNP program at ACU. "This distinction signifies that our DNP program delivers a curriculum based on integrity and quality so that graduates from the program can become change agents in health policy and practice."
Earning programmatic accreditation takes a considerable amount of time and effort on the part of the university. Nursing students who choose schools that have received CCNE accreditation should take pride that their school is held to such high standards.
"We are pleased to see this confirmation of our nursing programs through this national recognition," says Dr. Phil Schubert, President of Abilene Christian University. "Having CCNE accreditation for both our B.S. in Nursing and our Doctor of Nursing Practice programs is an important statement to our students and their future employers about the quality of our programs and our faculty. Congratulations to the ACU School of Nursing on this outstanding achievement."
The growing need for compassionate and competent nurses is a challenge Abilene Christian University proudly accepts. The School of Nursing provides a robust educational environment that teaches students the technical and critical thinking skills necessary to excel in this expansive field.
ACU's online Doctor of Nursing Practice program is designed to further develop a nurse's clinical and leadership skills as a medical professional through a combination of online learning and practical applications in the workplace. Students have the opportunity to demonstrate leadership to proactively develop, implement, and evaluate ethical healthcare policies at all levels. This program adheres and aligns with the current trends in the education of nurses and supports recommendations set forth by AACN, the Institute of Medicine, and numerous other healthcare organizations.
The Doctor of Nursing Practice program at ACU is 39-credit hours and offers two specializations in Executive Nursing Leadership and Advance Practice Nurse. The program requires no residency and tuition cost is $1,000 per credit hour. The program has grown exponentially since its inception in 2016 and is expecting its inaugural graduating class in December 2018. More information regarding admission to the program can be found at acu.edu/online.
Abilene Christian University is a vibrant, innovative, Christ-centered community that engages students in authentic spiritual and intellectual growth, equipping them to make a real difference in the world.