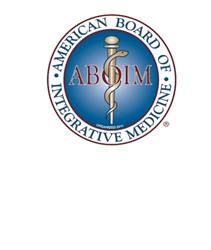 TAMPA, Fla. (PRWEB) January 12, 2021
The American Board of Integrative Medicine® (ABOIM) has created a new pathway for allopathic and osteopathic physicians who have not completed an approved fellowship to be eligible for certification in integrative medicine, according to Certification Director Susan LoBianco. The new Ayurveda training option and other non-fellowship pathways will remain open for a limited time only.
With the addition of this pathway, the following pathway options to ABOIM certification will expire after December 31, 2022:

Graduation from an accredited four-year naturopathic college
Graduation from an accredited Accreditation Commission on Acupuncture and Oriental Medicine (ACAOM) college
Graduation from a Council on Chiropractic Education (CCE) college
Graduation from a three-year (master's) or four-year (doctoral) Ayurveda training program and successful completion of a corresponding exam from the National Ayurvedic Medicine Association Certification Board (NAMACB)
"Physicians who apply for certification after December 31, 2022, must complete an ABOIM- approved fellowship in integrative medicine to be eligible," said LoBianco. To view the complete eligibility requirements and learn more about the benefits of becoming certified by ABOIM, visit http://www.aboim.org.
The American Board of Integrative medicine is a Member Board of the American Board of Physician Specialties® (ABPS), a nationally recognized multi-specialty physician board certification organization.