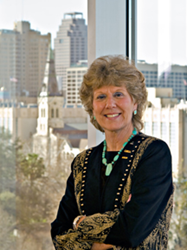 ABQAURP's work in quality assurance and health care coordination provides practitioners with excellent educational resources…
NEW PORT RICHEY, Fla. (PRWEB) November 01, 2021
The American Board of Quality Assurance and Utilization Review Physicians, Inc. (ABQAURP) welcomes its newest member to the Board of Directors, Cheri Lattimer, RN, BSN. Appointed on October 18, 2021, Mrs. Lattimer brings a wealth of Case Management and Transitions of Care knowledge to the interdisciplinary board focused on bringing Health Care Quality and Management Certification (HCQM) and education to health care professionals globally.
Cheri Lattimer, RN, BSN, is Executive Director for the National Transitions of Care Coalition (NTOCC) and CEO of Integrity Consulting & Advocacy. Her leadership in quality improvement, case management, care coordination, and transitions of care is known on the national and international landscape. She is affiliated with various professional organizations and maintains active roles on several national boards and committees.
"I look forward to Mrs. Lattimer's tenure on the board to bring her unique perspective and vast knowledge of her specialty areas to our wide array of members," says Dr. Nick Paslidis, ABQAURP Chairman of the Board. Mrs. Lattimer has worked with ABQAURP as a subject matter expert on the HCQM Exam and Core Body of Knowledge Course in developing content to develop and fortify the Case Management and Transitions of Care sub-specialties. She has been a member of ABQAURP's CME Committee for several years and is a frequent speaker at the Annual Health Care Quality & Patient Safety Conference.
"ABQAURP's work in quality assurance and health care coordination provides practitioners with excellent educational resources and acknowledges the practitioners' level of expertise and leadership through certification, which I support for all professionals working in this field. I am excited and honored to serve on the Board," states Cheri Lattimer.
For complete biography and to read about all of ABQAURP's distinguished Board of Directors, view the Board webpage at: https://www.abqaurp.org/ABQMain/Board_of_Directors.aspx.
About ABQAURP
Established in 1977, the American Board of Quality Assurance and Utilization Review Physicians, Inc. (ABQAURP) is an international membership association comprised of interdisciplinary health care professionals. ABQAURP is committed to maximizing patient safety and the quality of health care provided to the public by maintaining a culture of educational and certification excellence and making it available to all health care professionals. Visit: http://www.abqaurp.org for more information.