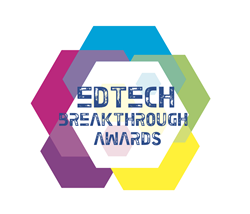 With the increased focus on distance learning, Abre provides tools for digital school management, and the delivery of virtual learning can be put to use immediately.
LOS ANGELES (PRWEB) June 24, 2020
EdTech Breakthrough, a leading market intelligence organization that recognizes the top companies and solutions in the global educational technology market, today announced that Abre.io, a leading education management platform provider, has been selected as the winner of its "Education Administration Solution of the Year" award in the second annual EdTech Breakthrough Awards program. In 2019 they were recognized with the "EdTech Startup of the Year" award.
Abre is a next-generation education management platform designed for K-12 schools and school districts, bringing together a set of four software solutions in one place. The Abre solution is designed for simplicity, leading to higher rates of software use and faster implementation.
Abre's functionality falls into solution areas of school management, professional learning, community engagement, and learning management. The Abre software is carefully engineered and designed to move manual and time-intensive tasks into digitally orchestrated and repeatable processes. Beyond efficiency, Abre consolidates the variety of data that many single-function software programs silo and makes difficult to access through a growing number of integrations with other education software. Abre solutions support everyday activities necessary for schools to function via solutions to support administrators, teachers, students, parents, and learning partners.
"More than ever, schools need to provide software that can be adopted quickly and easily put to use by educators," said Damon Ragusa, CEO, Abre.io. "With the increased focus on distance learning, Abre provides tools for digital school management, and the delivery of virtual learning can be put to use immediately. We are proud of the company's stellar growth and high rate of custom success, and this 2020 EdTech Breakthrough Award is a strong validation of the hard work from the entire Abre team."
The mission of the EdTech Breakthrough Awards is to honor excellence and recognize the innovation, hard work and success in a range of educational technology categories, including Student Engagement, School Administration, Adaptive Learning, STEM Education, e-Learning, Career Preparation and many more. This year's program attracted more than 1,750 nominations from over 15 different countries throughout the world.
"Abre isn't a single, massive software solution, but is a modular platform that provides flexibility in what a school or district can purchase - a school can purchase just the functionality it requires," said James Johnson, managing director, EdTech Breakthrough. "Their growing library of solutions is delivering 'breakthrough' results for districts across the U.S., supporting in-classroom and virtual instruction, managing staff professional development, consolidating and viewing important staff and student information, and more. We are thrilled to once again recognize Abre as a 'breakthrough' innovator in the EdTech industry and we congratulate the Company on another well-deserved EdTech Breakthrough Award."
About Abre.io
Abre.io provides a leading education management platform that delivers software solutions designed to be easily adopted and used by everyone in the learning community. Administrators and teachers can spend more time focusing on student growth and less time on navigating multiple software platforms. Parents and community partners increase their engagement with schools through easy access to the information they need most. https://abre.io/ Follow Abre.io on Twitter @abreplatform.
About EdTech Breakthrough
Part of Tech Breakthrough, a leading market intelligence and recognition platform for global technology innovation and leadership, the EdTech Breakthrough Awards program is devoted to honoring excellence in educational technology products, companies and people. The EdTech Breakthrough Awards provide a platform for public recognition around the achievements of breakthrough educational technology in categories including e-learning, student engagement, school administration, career preparation, language learning, STEM and more. For more information, visit EdTechBreakthrough.com.