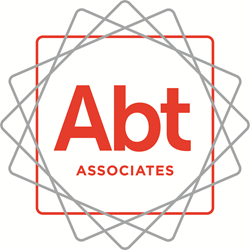 "We're excited to take this next step toward Universal Health Coverage with our partners in the government and private sector," said Catherine Thompson, Regional Managing Director with Abt Associates.
ROCKVILLE, Md. (PRWEB) December 11, 2018
Having met its Millennium Development Goals for reducing under-5 mortality ahead of schedule, Ethiopia is steadily moving toward better health outcomes. Per capita health spending has been growing consistently, and the share of domestic financing, including government spending on health, has increased. However, as the economy and public sector's capacity grow, donor funding is gradually decreasing, and the health sector needs to prepare for it. Ethiopia aims to achieve universal health coverage (UHC) through primary health care (PHC). This requires a rapid increase in domestic spending on health. Building on almost two decades of effective technical assistance, the new Abt Associates-led USAID Health Financing Improvement Program will support this effort.
Abt was recently awarded the USAID Health Financing Improvement Program, a 5-year, $39.6 million project, aimed at supporting the government of Ethiopia (GOE) to further strengthen and institutionalize health financing reforms and initiatives to provide accessible, high-quality PHC services for all Ethiopian citizens with reduced financial barriers. The Program consortium includes core partners Breakthrough International Consultants, Dimagi, the Institute for Healthcare Improvement, Results for Development and resource partner Harvard School of Public Health. The program builds on previous investments in health care financing reform by USAID and GOE. Abt and its partners will work with GOE to:
-Increase domestic resource mobilization for the enhanced provision of quality PHC services;
-Streamline the pooling of risk-sharing/insurance mechanisms for wider access to PHC services with reduced financial barriers;
-Facilitate the strategic purchasing of health services from public and private health providers; and
-Improve governance, management and evidence-generation for health financing reforms and health facilities.
By the end of the Program in 2023, Ethiopia's health sector is anticipated to have more resources available for primary health care services. The share of domestic financing of health care services will increase from 2014's 64 percent to 70 percent. More people will have insurance coverage, including the poorest. Insurance programs will be made sustainable by connecting the public and the private sectors and promoting improved quality. GOE will employ evidence-based practices that engage the full spectrum of health-sector partners. Abt and its partners will work on purposefully and systematically building local capacity to institutionalize and transition Program responsibilities to these institutions for sustainable and continuous implementation.
"We're proud of the work we've done with the Ethiopian government to successfully test and scale up community-based health insurance through our previous work conducted under the USAID bilateral Health Sector Financing Reform and the global Health Finance and Governance projects," said Catherine Thompson, Regional Managing Director with Abt Associates. "We're excited to take this next step toward Universal Health Coverage with our partners in the government and private sector."
About Abt Associates
Abt Associates is an engine for social impact, dedicated to moving people from vulnerability to security. Harnessing the power of data and our experts' insights, we provide research, consulting and technical services globally in the areas of health, environmental and social policy, technology and international development. http://www.abtassociates.com