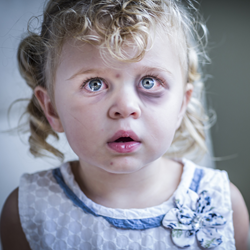 Domestic violence is 100% preventable, and supporting organizations like Brighter Tomorrows is an excellent way to reduce the incidence of spousal and child abuse in our communities
Grand Prairie, TX (PRWEB) February 22, 2016
Westchester Insurance, a locally owned insurance provider with offices that serve Dallas, Fort Worth, Grand Prairie, and the surrounding communities, is launching a fund raising campaign to support Brighter Tomorrows, a non-profit organized to eliminate domestic abuse.
The mission of Brighter Tomorrows is to "Empower victims of domestic violence and sexual assault by providing safe shelter, support services, and to reduce violence in our communities." To help bring about an end to domestic violence, Brighter Tomorrows offers an abuse hotline, counseling services, emergency meals, case management, and transitional housing to abused adults and children in the area.
"Domestic violence is 100% preventable, and supporting organizations like Brighter Tomorrows is an excellent way to reduce the incidence of spousal and child abuse in our communities," says Dave Phillips, owner and manager of Westchester Insurance.
Working to publicize the Brighter Tomorrows charity drive, Phillips and his team are working up an online social media profile and launching an email awareness bulletin to notify community leaders in the region. As well, Westchester Insurance will add a feature detailing the Brighter Tomorrows charity effort in the next issue of "Our Hometown," a monthly Internet magazine published by the firm: http://www.westchesterinsuranceteam.com/Our-Hometown-Magazine_39.
Moreover, Phillips and Westchester Insurance have recently committed to a permanent community involvement program that will include finding and supporting a new Texas-based charity or non-profit every other month going forward.
Those who want to join Westchester Insurance during the Brighter Tomorrows charity drive are invited to stop by the Westchester website and make a contribution to the effort here: http://www.westchesterinsuranceteam.com/Empowering-Domestic-Abuse-Vitims-With-Meals-Of-Hope_20_community_cause. Those who would like to see more details on other Texas charities that Westchester Insurance has previously supported can find more information here: http://www.westchesterinsuranceteam.com/community-cause.
About Westchester Insurance
Westchester Insurance's mission as a team is to provide the best insurance and financial services in the industry. Their number one job is to protect the current assets clients have worked so hard for, and to help them invest so they can retire with the right amount of money. Westchester's success is measured by customer satisfaction and the value they bring. To speak to a helpful and knowledgeable representative from Westchester Insurance, browse to http://www.westchesterinsuranceteam.com/ or call 817-682-2416.