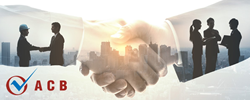 While 2020 Co-op ad spending remains below 2019, the third quarter of 2020 reflected a 31% gain over Q2.
NEW YORK (PRWEB) December 07, 2020
The Advertising Checking Bureau, Inc. (ACB) manages Co-op advertising programs for more than 200 major manufacturers. ACB examined the recent U.S. Co-op advertising program spending, focusing on a cross section of businesses including the automotive, appliances, entertainment, farm and outdoor power equipment, home improvement, and healthcare industries.
With consumer spending for durable goods and services facing many challenges during COVID-19, leading manufacturers recognize the need to offer additional marketing support, advertising programs and funding to their local retailers and distribution channels. Manufacturers have emphasized the importance of these Co-op programs to their distribution channels to help stimulate sales.
While 2020 Co-op ad spending remains below 2019 levels, the third quarter of 2020 reflected a 31% gain over the second quarter. During that time, automotive was the true standout segment representing a 28% increase across most key brands after many dealers were forced to shutter during the early days of the crisis. Farm and outdoor power equipment made a significant third quarter comeback with an increase in Co-op ad spend of 8%. The payout for media spending in October has already represented the highest single month payout since the onset of the crisis in March 2020, while increased advertising and marketing activities have been planned for the key holiday time frame. ACB also noted further evidence of increased local channel spend in the rebate and spiff payments offered to consumers and salespeople, with a 25% increase in rewards issued or the third quarter over second quarter.
Manufacturers and their local retail partners recognize the sales benefit of the collaborative effort these Co-operative advertising programs provide.
"The quick response of manufacturers willing to fund their retailers and dealers with local marketing support, spotlights the real power and importance of Co-op advertising in today's marketing mix. It is more critical than ever for brands to provide meaningful local advertising content and channel incentive funding support for their retailers to reach consumers with intent to purchase".- John Portelli, Sr Vice President, The Advertising Checking Bureau, Inc.
These indicators may point towards the right direction for signaling a partial recovery in the joint spending of major national brands and their local retail channel partners. Shared advertising costs can reduce the financial burden placed on both partners and drive greater consumer awareness and spending on their goods and services.
ACB remains uniquely qualified to address the Marketing Services needs of brands, manufacturers, service providers and their advertising agencies. For more information on ACB services covering Rebates and Sales Incentive program services, Co-op Advertising, Compliance Program Administration, and Competitive Ad Tracking, please visit acbcoop.com or contact us at sales@acbcoop.com.
ACB is headquartered in New York City with client service offices in Memphis, TN and Tempe, AZ. For additional information, Contact ACB.