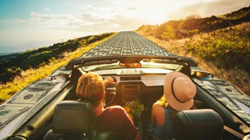 Auto loan payments should not be a huge burden on your finances. If you find yourself overwhelmed, you may want to consider getting a cheaper car.
BOSTON (PRWEB) March 12, 2019
Not all cities and regions have adequate public transportation, so owning a car is often a necessity for many Americans. Auto loan debts are relatively good debts to have as they come with fixed payments and end with the full ownership of a car. If consumers do their homework and pick the right car, paying off a car loan shouldn't come with high stress. To help consumers, national nonprofit American Consumer Credit Counseling (ACCC) explains how consumers can manage their auto loan debt to avoid defaulting.
"Defaulting on an auto loan payment, more often than not, leads to the repossession of the car," said Steve Trumble, President and CEO of American Consumer Credit Counseling. "Auto loan payments should not be a huge burden on your finances. If you find yourself overwhelmed, you may want to consider getting a cheaper car."
According to Federal Reserve data by Finder, auto loan debt makes up 9.28 percent of all U.S. debt with more than 100 million people holding $568.6 billion in auto loans. Experian found that the average monthly car loan payment is $530 for new cars, $381 for used cars and $430 for leased cars. Although the average car loan is about $31,000, Experian found that 20 percent of consumers are taking out $50,000 or more in loans.
ACCC helps consumers manage their auto loan debt.
1. Manage a budget – Place the auto loan in your budget and see how it will change it. Consumers should ask themselves if they will need to cut back in any other areas to pay off the loan. Be cautious when picking a car, as the auto loan should not be more than consumers can afford.
2. Know how the loan works – Auto loans are secured, fixed debts, meaning they require collateral, the car, and the monthly payments are set amounts. The more consumers contribute to their down payment the lower their debt will be.
3. Consider refinancing – If a consumer got their loan through the car dealership, chances are the rates aren't great. Car dealerships often make a decent amount of money off of their financing schemes. Shop around for a better loan at banks or credit unions and see which offer the best refinancing rate.
4. Automatic payments – Setting up automatic payments each month should make it easier to handle the auto loan payments and ensure they are all paid on time.
5. Consolidating debt – Many consumers have other debts on top of their auto loans, such as credit cards and mortgages. Debt consolidation allows consumers to take out one loan to pay off all their smaller individual loans. This can help save money on interest rates as well as the number of bills consumers need to focus on.
6. Car loan default – If a consumer senses they may be close to defaulting on their loan, they should call the creditors and renegotiate the loan. Consumers should explain the situation and why they may default and decide on an alternative payment plan.
ACCC is a 501(c)3 organization that provides free credit counseling, bankruptcy counseling, and housing counseling to consumers nationwide in need of financial literacy education and money management. For more information, contact ACCC:

For credit counseling and student loan counseling, call 800-769-3571
For bankruptcy counseling, call 866-826-6924
For housing counseling, call 866-826-7180
Or visit us online at http://www.ConsumerCredit.com
About American Consumer Credit Counseling
American Consumer Credit Counseling (ACCC) is a nonprofit credit counseling 501(c)(3) organization dedicated to empowering consumers to achieve financial management through credit counseling, debt management, bankruptcy counseling, housing counseling, student loan counseling and financial education concerning debt solutions. To help consumers reach their goal of debt relief, ACCC provides a range of free consumer personal finance resources on a variety of topics including budgeting, credit and debt management, student loan assistance, youth and money, homeownership, identity theft, senior living, and retirement. Consumers can use ACCC's worksheets, videos, calculators, and blog articles to make the best possible decisions regarding their financial future. ACCC holds an A+ rating with the Better Business Bureau and is a member of the National Foundation for Credit Counseling® (NFCC®). For more information or to access free financial education resources, log on to ConsumerCredit.com or visit http://www.consumercredit.com/financial-education.aspx.