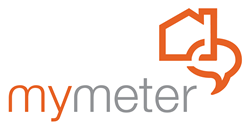 Meeting our customer's requirements and their commitment dates is extremely important to us.
ST. PAUL, Minn. (PRWEB) February 18, 2020
Already a leader in the online utility portal market, Accelerated Innovations continues to define its commitment to excellence and to its partnerships through consistent implementations that are on-time and also on budget. Utilities that choose to go with MyMeter® go-live on-time.
Vice President of Customer Engagement, Keith Ahonen, who led the EEGSA implementation, describes. "Meeting our customer's requirements and their commitment dates is extremely important to us. The EEGSA team had a super aggressive timeline that was tied to regulatory commitments, combined with a Spanish-speaking customer and the need for translations, made for a unique and challenging project. We delivered their requirements in full, on-time. Again."
EEGSA customers can now use MyMeter® to:

View energy use data in 15 min, 30 min, hourly, daily, weekly, and monthly increments.
See, track, and download their historical energy use data.
Receive notification via text or email when their usage hits a specified amount.
Add detail to their personal property profile and set energy savings goals.
Track for temperature/usage correlation.
In addition to the full suite of offerings from MyMeter®, EEGSA is presenting an innovative solution to customers to display complex rates, like time of use data, to help them conserve energy, better manage their use, and engage more fully with their utility.
The team at EEGSA recognized a need to increase usage data visibility for Time-of-Use (TOU) commercial customers and given MyMeter's® aptitude to break down usage visually according to On-Peak, Off-Peak or Mid-Peak periods (or en Espanol ~Punta, Valle, o Intermedio), it was a perfect fit. The MyMeter® solution allows EEEGSA customers to see exactly how much electricity they are using during any 15-minute interval of the day. From there EEGSA customers can dial-in their usage during the particularly expensive On-Peak period. A slight change in usage pattern translates to large savings for EEGSA's large commercial customers.
At Accelerated Innovations, we are helping utilities around the world offer something more to their customers and their employees: progress, savings, and innovation. Our hosted customer self-service platform does it all, integrates seamlessly and delivers an outstanding digital experience for residential, commercial users of water, gas and electricity. With MyMeter® at the core of all we do, the possibilities are limitless.