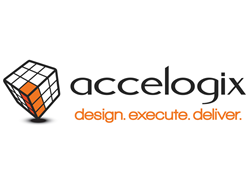 Raleigh, NC (PRWEB) August 02, 2017
Accelogix, a leading IT services provider for Supply Chain Execution Systems, has experienced significant growth in the first half of 2017 after exceptional industry response to continued strategic focus on relentless quality, service, and expertise. In preparation for expected growth in the next year, Accelogix has promoted Ryan Kirklewski to Chief Operating Officer and Paul Patin to Chief Customer Officer.
Ryan Kirklewski was previously Vice President of Consulting Services and led the services team through significant growth while sustaining the quality and personal service Accelogix clients value. Ryan will now oversee operations for all services and products delivered by Accelogix, including system implementation, operational consulting, managed private cloud hosting, and enterprise software development.
Paul Patin, formerly Vice President of Technology, has transitioned from technology consulting and support services management to lead Accelogix's customer-centric innovation and industry outreach initiatives. In his new role, Paul will drive Accelogix's efforts to deliver supply chain digitalization solutions that meet its client's constantly evolving needs.
ABOUT ACCELOGIX
Accelogix is a JDA value-added reseller and leading provider of consulting, implementation, development, and Cloud services for Supply Chain Execution Systems. Founded and managed by supply chain efficiency and logistics management software experts with decades of combined experience, Accelogix provides full lifecycle implementation and systems integration services for manufacturing, distribution, and transportation across every major industry vertical.